Descendants of George Washington Green

First Generation
---
1. George Washington Green, son of Patrick Green and Margaret Green, was born on 6 Aug 1788 in Norton House, County Cork, Ireland.1

It has not been possible to confirm that George's parents were indeed Patrick and Margaret as shown, the only hint that they might be, being the reference to Patrick on their grandson Joseph's gravestone. Whatever the case may be, George's parents must have named him after George Washington, the victorious American commander during the war of American independence who was later its first President. George Washington would have been very much in the news in the summer of 1788 on account of the ratification of the American Constitution.
It is only Joseph's marriage registration, death notice and gravestone that tell us George was his father; the former document describes George as a farmer, which is very likely correct and the death notice confirms that he farmed somewhere in the vicinity of Youghal in County Cork. It is said by his great-grandson Dick Green that he died in England c. 1871 but there is no evidence of this. Nor, incidentally, is there any evidence that his parents ever resided at Sir Walter Raleigh's house, "Myrtle Grove", in Youghal, as Dick suggests.
Interestingly enough, the only George Washington Green who has been discovered in Youghal during the period when the George of this piece might have been living there, was a merchant who spelt his surname Greene. He was granted the freedom of Youghal sometime in the early 1830s.
1
,2
,3
,4
George married Mary Coghlan, daughter of Joseph Coghlan, on 10 Dec 1805 in Youghal, Cork, Ireland.1 Mary was born on 25 Nov 1789 in Youghal, Cork, Ireland.1

Children from this marriage were:
+ 2 M i. Joseph Coghlan Green 5 was born on 17 Apr 1807 in Youghal, Cork, Ireland and died on 6 Nov 1875 in 17 Princess Street, Northampton 4,6,7 aged 68.

3 M ii. William Green was born in 1809 and died on 3 Aug 1830 aged 21.

4 F iii. Theresa Green .

Theresa married John Rundle Foley.

Second Generation
---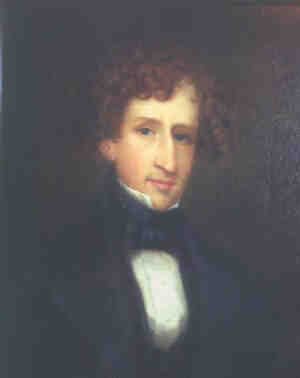 2. Joseph Coghlan Green 5 was born on 17 Apr 1807 in Youghal, Cork, Ireland and died on 6 Nov 1875 in 17 Princess Street, Northampton 4,6,7 aged 68.

Nothing is known about Joseph's early education but according to his grandson, Dick Green's account, Joseph came to England in c. 1825 to train as a surgeon at St Thomas's Hospital and at the North London School of Medicine and it is certainly true that a medical book, "The Dublin Dissector" has survived with his signature and the words, "North London School of Medicine" in its flyleaf, but the edition was not published until 1836.

Sadly, St Thomas's Hospital has no record of Joseph being a medical student there and there is no evidence of there ever having been a North London School of Medicine. There was, however, a North London Hospital, which opened in 1834, that had a school of medicine but it was renamed University College Hospital in 1837. If Joseph had come to England in c. 1825, 1836 seems rather too late a date for him to have been a pupil there.

Dick Green's account continues by saying that when Joseph finished his pupillage, he went out to Barbados and became a planter there growing sugar and ginger. This, if it is true, seems a strange thing to have done and, moreover, it is unlikely that Joseph could have afforded to have been a planter except as an employee. Some years later, Joseph is said to have returned to London and started to practice there before moving to Towcester. There may be some grains of truth in this account but it does not really explain why Joseph should have been involved with the "North London School of Medicine" sometime between 1836 and 1837.

One could construct another version of Joseph's early years that, in many respects, fits more closely with the few facts and stories about him. In this version, Joseph leaves Youghal sometime in his late teens and makes his way to Barbados. Perhaps, he works his passage there by assisting the ship's surgeon and learns some basic skills, which he later uses.* Once in Barbados, he is employed in one capacity or another by a plantation owner for a few years, possibly as a medical attendant, before returning to Great Britain in the mid-1830s. On his return, Joseph decides to further his training as a surgeon and becomes a pupil at the newly opened North London Hospital or, alternatively, secures a position there in some assistant capacity. Given Joseph's way with money (see later) and the cost of pupillage**, the latter seems more likely but both explanations would account for why Joseph possessed the medical book mentioned earlier.

Whatever the case may be, we do know from a quite detailed account of his activities prior to his bankruptcy in 1847 that he did work in London and in Northamptonshire prior to that date in various capacities. The account comes from an advertisement regarding his insolvency in the London Gazette in May 1847; by the time it was published, Joseph was a "Prisoner for Debt" in Northampton Gaol.


Joseph Coghlan Green, formerly living with James Nicholls, Surgeon and Apothecary, No. 10, Leicester-place, Leicester-square, Westminster, as his Visiting and Dispensing Assistant, then of No. 11, Silver-street, Golden-square, Westminster, Chymist and Druggist, and practising as a Surgeon and Accoucheur, then lodging at Mr. Dinsdale's, Medical Agent, late of Middle-row, Holborn, in the city of London, in no business or employment, then living with Thomas Collier, Surgeon and Apothecary, High-street, Towcester, in the county of Northampton, as his Visiting and Dispensing Assistant, then lodging at the house of John Harris, Carrier, Rugbrook [Bugbrooke], in the said county of Northampton, practising as a Surgeon, Apothecary, and Accoucheur, then lodging at Saint Martin's Coffee-house, Saint Martin's-lane, Westminster, in no business or employment [July 1841], then residing with James Leech, Surgeon, Bridge-street, Vauxhall, Surrey, as his Visiting and Dispensing Assistant, then residing with the said Thomas Collier, Surgeon, High-street, Towcester, Northamptonshire, as his Visiting and Dispensing Assistant, and late lodging at the house of Timothy Blencowe, Chymist and Druggist, High-street, Towcester, Northamptonshire, practising as a Surgeon, Apothecary, and Accoucheur.


Sadly, this account of Joseph's activities has no timescale but we do know that he was in London in 1840 because it was in that year his compatriot Daniel Byrne*** painted a miniature of him a copy of which is shown above. Also, the 1841 census tells us that he was lodging at a coffee house in St Martin's Lane, which is mentioned.

It remains a mystery as to why Joseph went to work in Towcester or how his bankruptcy was eventually settled. Also, it is a matter of speculation as to whether or not it was the latter event that caused the reported rift between him and his father.

After his bankruptcy was discharged, Joseph spent the next 9 years or so practising in Towcester as a surgeon or general practitioner (he described himself as such at the time of the 1851 census) and, after his marriage, also, as an agent for The Norwich Union Fire Insurance Company and The New Equitable Assurance Company. The idea of being an insurance agent may well have come from his brother-in-law, George Henson, who was married to Amelia's elder sister Ann. George was, amongst other things, one in Towcester in the early 1850s and went on in later years to be the manager of a life assurance company's office in Birmingham.

Local surgeons in Joseph's day were the accident and emergency service in their community dealing with the dreadful injuries that regularly occurred in a world much less concerned about safety than it is today. Indeed, it is probable that most of Joseph's surgical work involved injuries of one sort or another. An illustration of the type of case he had to deal with comes from a newspaper report of an 1852 court case in which a gardener was suing for damages after being violently assaulted, in error, by a policeman with a truncheon. Joseph's evidence is reported thus: "I am a surgeon of this town. I attended Atkins [the plaintiff] after Maddox [the defendant] struck him. His eye was protruding from the socket and his face much swelled. He was very sick at the stomach through it. I had to stop that, and reduce the swelling, and get the eyeball back into its socket. After I had reduced the immediate necessities of the case, I held a consultation with another surgeon. I considered this absolutely needful. His left eye is quite destroyed, and the right one, in consequence, double visioned. It is likely to continue so, and to become worse. The injury was inflicted by a straight below. It was a single blow, making an incision in the skin, and erasure [the removal of tissue], and causing internal injury. It might have produced serious ulterior consequences, if every precaution had not been taken." Atkins was seeking £50 in damages but was only awarded £5 and costs.

In the mid 1840s, Joseph seems to have joined the Baptist Church in Towcester for its Church Books contain the following record:
Joseph Green Baptised by J Davis 5.3.1846. Withdrawn 3.11.1848. Gone to Independents.

The Independents were an offshoot of the Baptist Church and it is likely that congregation in Towcester included the Kirby family as it was in the Independents' Chapel there that he and Amelia Kirby were married. Joseph must have later become discontent with the Chapel's congregation as he joined the congregation of another Baptist offshoot in the town, the North End Chapel, nine months or so after it opened in October 1853. Interestingly, the Church Books of that Chapel have survived and contain the following record:

Joseph Coghlan Green received into fellowship with the Church at Towcester July 2. 1854. He having been previously baptised, was received by the ordinance of laying of hands by S. Sheppard [Pastor Samuel Shepherd]

J. C. Green separated from the church 1856 for not giving satisfactory explanation respecting defaults in his accounts as Collector of Rates.

It is interesting to speculate whether or not Joseph's separation from the congregation of North End Chapel, or the events surrounding it, had anything to do with the family's move to Northampton in the closing months of 1856 or early 1857. Certainly, it would have been difficult to continue a surgical practice or sell insurance in the town with the suggestion of malfeasance hanging in the air.

In Northampton, the Greens settled in Princess Street (also referred to as Prince's Street), where they occupied No. 17, an 8-roomed terraced house, for 40 years or more, both Joseph and Amelia dying there. Princess Street was situated on the northeast side of the Market Square and, throughout the years that the Greens were there, it was mainly occupied by artisans. No. 17 was one of the largest houses in the street and the Greens had a lodger for many years; it was also only two doors away from a Baptist Chapel and some years later, more or less opposite the new Masonic Hall. The Street no longer exists as it was demolished along with others in the late 1970s to make way for Northampton's Grosvenor Shopping Centre.

Joseph seems to have given up being a surgeon on leaving Towcester though he does describe himself as a "dispenser of medicine" at the time of the 1871 census so it may be that when his health began to fail him (he gave up insurance work at the end of the 1860s) he earned a little money as a chemist.

No explanation has been passed down of Joseph's retreat from surgery but it may have come about on two accounts. The first is that Northampton was much better endowed with surgeons than Towcester (there were only four surgeons and no hospital in Towcester in the late 1840s, a situation that persisted into the 1850s) and Northampton also had a well-established general infirmary, so it would have been quite difficult to establish a practice from scratch. The second being that the difficulties in getting a practice started were compounded in Joseph's case by the Medical Act of 1858*** that, inter alia, prohibited unqualified members of the profession from representing themselves as qualified doctors or surgeons.

Interestingly enough, Joseph must have become known to members of the medical profession in Northampton because there is a newspaper report of him being one of the guests at a luncheon in 1865 given by the outgoing president of the South Midlands branch of the British Medical Association.

Joseph's grandson Dick Green writes of him as being, "… extremely sociable and perhaps was happiest when with a crowd of men…"; attributes that would have equipped him well for the role of an insurance agent. It is not surprising, therefore, that his name or at least someone referred to as "J. C. Green", also crops up quite regularly in other local newspaper reports. These reports cover a number of things: an appointment as a corporal in the newlyformed 4th Northampton Volunteer Rifles Corps in 1860 and later promotion to sergeant; various events in connection with St. Sepulchre's Church****; on parade with local Freemasons (as a senior deacon)***** on the occasion of the laying of the foundation stone for the new Town Hall; and a Mayor's Dinner. Of course, not all of these reports may refer to Joseph but as they only arise during the early years of the 1860s, it is quite likely that some do.

There are, however, numerous newspaper advertisements that mention Joseph specifically as an agent in Northampton for several of the well-known insurance and life assurance companies of the day and it is clear that during the 1860s being an insurance agent was his only occupation. His business seems to have peaked in 1865 and ceased by 1870.

If Joseph made much money from his work as an insurance agent, little of it can have been saved because he did not leave a Will. He is said to have been extravagant (cf. his earlier insolvency) but the likelihood is that most of it probably went on daily living and, perhaps latterly, towards the education of his children and the apprenticeship fees for his two sons.

* Many surgeons in the first half of the 19th century learnt their skills aboard merchant or Royal Navy ships or in the Army.

** The Medical Almanac of 1835 lists the following annual fees for pupils at St Thomas's: Attendance at lecture — 3-5 guineas; Library use — 1 guinea; Surgeon's pupil — 25 guineas. Pupils usually trained for two years.

*** Daniel Byrne was an Irish artist born sometime around 1816. He was lodging in Southampton Street, Marylebone, at the time of the 1841 Census.

**** This Act, which had been long sought by the qualified section of the profession, did not prohibit unqualified practice in medicine. The most it did in this direction was to provide a fine of £20 on any person who falsely represented himself as a qualified practitioner, and to lay down that only those whose names were on the Register could take up a medical appointment under the Crown. In fact, the Act limited itself to the prohibition mentioned above and the creation of a General Council of Medical Education [later to become the General Medical Council]. However, the Act did make it much more difficult for unqualified persons to continue to practice.

Prior to the Act, according to the 1841 Census, there were some 33,339 persons practising one or more branches of medicine. The medical directories for London and the Provinces in 1853 listed only 11,808 qualified practitioners (licenced by a college), so approximately two thirds were qualified only through experience. Most of the latter called themselves surgeons and had received their training through a two-year apprenticeship attached to a senior, qualified surgeon at a teaching hospital or through service aboard ship or in the Army or Navy.

***** St. Sepulchre's Church was Joseph's parish church and it may be that, having fallen out with The Baptists in Towcester, he joined the Church of England congregation there on moving to Northampton.

****** Several books belonging to Joseph have survived on the history of Free Masonry, which suggests that he had an interest in the Masonic movement. 9,10,11,12,13,14,15,16,17,18,19,20,21,22,23,24,25,26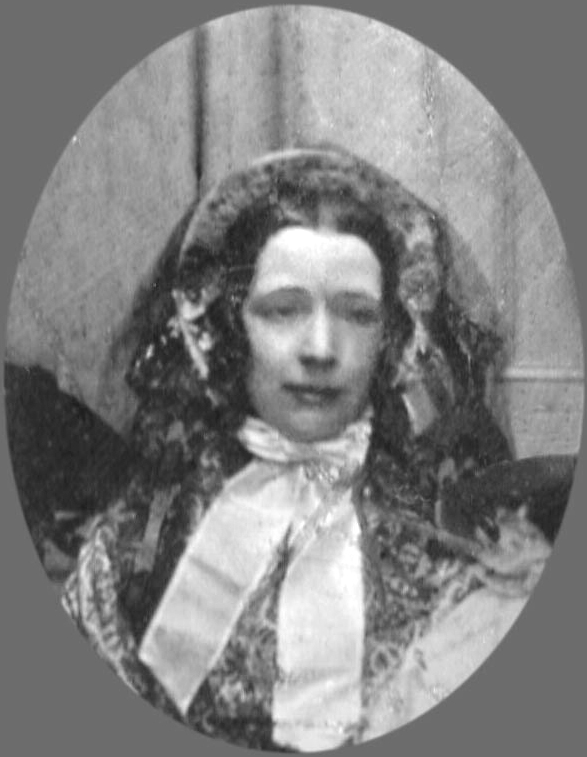 Joseph married Amelia Catherine Kirby, daughter of John Malsbury Kirby and Ann Elkins, on 26 Mar 1849 in Independent Chapel, Towcester, Northamptonshire.27 Amelia was born on 20 Nov 1826 in Paulerspury, Northampton,28 was baptised on 13 Jan 1831 in St James the Great, Paulerspury, Northants,29 and died on 9 Apr 1901 in 17 Princess Street, Northampton 30 aged 74.
It is somewhat surprising that Amelia's grandson, Dick Green, has so little to say about his grandmother despite the fact that she lived until he was nearly 21 years old. He does, however, mention that her parents had once lived at Pury Lodge in Potterspury, a former Royal Hunting Lodge in Northamptonshire. An incorrect claim, as it turns out, it was her mother's family the Elkinses, or some members of it, who had farmed there for a short while in the early 1820s.

Amelia was the second daughter (and child) of Malsbury and Ann. She was born and brought up in the village of Paulerspury where her family lived until she was about 10 or 11 years old.

Her father was a tenant of the Earl of Pomfret's Paulerspury estate and farmed about 90 acres in the parish. Three years before Malsbury died in 1837, his father Thomas predeceased him, leaving Malsbury and his two older brothers a 1/3 share each of a 151-acre farm at Upper Weedon Beck, a village about 15 miles north of Towcester towards Daventry, and of c. 29 acres of land and some buildings at Collingtree, a hamlet south-east of Northampton. Thomas had purchased the former and the latter had been bequeathed to him by his uncle William Kirby of Livingstone Lovell who had acquired it through his marriage to Sarah Cockerill.

As Amelia's mother and siblings were living in the High Street in Towcester in the summer of 1841, the family cannot have stayed very long in Paulerspury after Malsbury's death. This probably means that Amelia's early education was in that village followed by a period in Towcester and, though she did not admit to any employment at the time of her marriage, it may well be that her mother's financial circumstances required her to work at some stage.

In his Will, her father specified that his interest in the two properties mentioned earlier should provide an annuity of £30 for her mother during her lifetime and on her death, Amelia and her siblings should share in the properties equally. Additionally, as neither of Amelia's Kirby uncles had children, she and her siblings benefited in a similar way from them in respect of the Collingtree property - her two brothers were left the uncles' share of the Weedon Beck property. As a result, by the time Amelia was 21 years of age she was in a small way, the heiress, or potential heiress, to one sixth of the income and capital from these legacies. In the circumstances and, presumably, in the knowledge of Joseph's financial problems a year or two earlier, it is not surprising that Amelia was encouraged to protect her inheritances when she agreed to marry him, which explains the "marriage settlement" that they entered into prior to their wedding of which a copy has, fortuitously, survived

In the 1840s, Amelia's family was considered part of the gentry in Towcester and was well connected in the town with various professional families, so in normal circumstances Joseph would have been considered a suitable husband for her. However, it is unlikely that his insolvency in 1847 had escaped the family's notice and, doubtless, that would have caused them to have reservations about him whatever the explanations (and one feels they would have been good ones) he put forward for it. This rather leads one to suspect it was Amelia's love for this rather charming and companionable Irish surgeon that carried the day.

The "marriage settlement" that Amelia and Joseph entered into was not really a settlement in the true sense of the word, save that it gave Joseph the right to receive income from the properties in the event of Amelia predeceasing him. What it did was put all Amelia's assets into the hands of two trustees with powers for them to manage those assets and pay the income arising to Amelia during her lifetime or to Joseph as above; their surviving children being the ultimate beneficiaries. Amelia's share of the assets bequeathed by her uncle Edmund Kirby were, of course, not included in this settlement and it is to be supposed that, when they came to her following her Aunt Mary's death in 1865, they fell under Joseph's control as was then usual.

At some stage, Joseph must have felt that Amelia would be unhappy about marrying a man who was nearly 20 years her senior so he must have deducted 10 years when disclosing it to her. As a consequence, his stated age at the time of their marriage is 31 and, for one reason or another, it seems he had to keep up that deception in the three censuses that followed. Clearly, Amelia eventually discovered a truer date for his birth as his gravestone shows.

It is probable that Amelia's capital and income kept the family afloat and paid for most of Eli and Edmund's schooling and apprenticeships. It is not clear how the "marriage settlement" unravelled though we do know that the trustees sold off some part of the assets in 1867 and that by 1897, what was left amounted to £1000 invested in securities, which matured that year.

By 1897, Amelia's son Eli was the only trustee, the original ones and a replacement for one of them having died, and he was advised by his mother's solicitor, Mr A. E. Greville* of Towcester, to invest the £1000 in some 5% debentures of a newlyformed company, which, through Mr Greville, he duly did. It later transpired that Mr Greville had a personal interest in that company. In 1905, the company was dissolved and Mr Greville then recommended putting the £1000, which was then, supposedly, in his hands, into similar debentures of another company in which, it also turned out, he had an interest. By this time, of course, Amelia had died and the trust monies had passed to Eli and his sister Kate. In 1913, the second company became insolvent and, this time, the £1000 and some month's interest were totally lost. By then, of course, Eli had died and in 1914, his wife Alice, as his sole beneficiary, unsuccessfully sued Mr Greville in the High Court for the £1000 and interest.

In reference to this case, Amelia's grandson Dick writes rather imprecisely, "my grandmother Green's lawyer, Greville, was kin to her on the Kirby side but I am sorry to say, although it is too long a tale to tell here, that Greville proved himself a rascal in that, due to his deceit, he was the direct cause of my grandmother losing what was her marriage settlement of two thousand pounds."

Apart from the income from the settlement money, which would have brought in £50 per annum in her later years, Amelia could not have had very much other income as the gross value of her estate on her death was £360. She did not leave a Will and the administration of her estate was taken over by her son Eli.

Dick Green writes that when his grandparents lived in Towcester they occupied a large house opposite The Pomfret Arms in the High Street. In fact, the 1851 census, which took place shortly before Eli was born, shows them living at the south end of the town, on the south-west side of the High Street, five houses up from the Towcester Almshouses but they could, of course, have moved subsequently.

It is surprising that none of Joseph and Amelia's children were given any of the Green family names like Patrick, George, Margaret or Mary. Instead, Amelia's Kirby and Elkins family names were used. This rather suggests that by 1850, Joseph had dissociated himself from his family in Ireland, no doubt on account of the schism between him and his father, and wished not to be reminded of them.

It seems likely that, despite Amelia's marriage settlement trust, the family were never very well off. However, when in Northampton they lived in a reasonably part of town, educated their two sons (nothing has been discovered about Kate's education) at the leading local schools and placed them in suitable professional pupillages, if only initially, in Edmund's case. Moreover, in their early days in Northampton, when these things were still recorded, they were numbered among the town's gentry. 5,31
* Arthur Edwin Greville (1847-1918) was a second cousin of Amelia's through her grand aunt Charlotte Kirby (1777-1872) whose bachelor son, John Malsbury Cooke, was for many years the Kirby family's solicitor in Towcester. Arthur followed his uncle into the legal profession there and at some stage became Amelia's solicitor.

Arthur seems to have been a rather larger-than-life character and there are many reports of his activities over the years in the Northamptonshire newspapers. His legal work was not without controversy as some of these reports attest but that may have been because much of his energy was expended elsewhere as the report in The Times, following his death, shows.

A correspondent writes: - Mr. Arthur E. Greville, solicitor, who died at St. Helens, Isle of Wight, on Christmas morning, aged 72 years, was formerly in practice at Towcester, Northamptonshire, and at Staple Inn, London. He was the inventor of the Greville electro-thermic treatment, which is still in use at Harrogate, Bath, and Buxton. Science was his hobby, and as the outcome of experiments made in workshops attached to his isolated island residence, the Ferry House, at the Duver, St. Helens, he rendered assistance in defence against hostile submarines and aircraft. He made many experiments years ago with man-lifting kites and captive balloons, and had made successful balloon ascents over the Alps. 9,32,33,34,35,36
Children from this marriage were:
5 M i. John Malsbury Kirby Green 37 was born in Jan 1850 in High Street, Towcester 37 and died on 27 Nov 1850 in High Street, Towcester.38

+ 6 M ii. Eli Thomas Elkins Green was born on 24 Jun 1851 in High Street, Towcester,39 died on 21 Apr 1906 in 3 Grange Terrace, Sunderland, Co. Durham 40 aged 54, and was buried in Bishopwearmouth Cemetery, Chester Road, Sunderland.

7 M iii. Edmund Kirby Green was born on 9 Jul 1852 in High Street, Towcester 42,43 and died on 10 Jun 1882 in 17 Princess Street, Northampton 44 aged 29.

Not very much has been discovered about Edmund's relatively short life. It is quite likely that he followed in Eli's footsteps as far as his schooling was concerned. Certainly, he ended up at Abington House School because he was awarded a prize* for English when in Class 4. That was given at "Xmas 1870", which was probably the end of his last term there. There is no record of him having achieved any success in the Oxford Local Examination as his brother did.

By the spring of 1871, he was a pupil dentist, presumably, also with Henry Heygate Goddard, like his brother. At that time, he had probably just started his dental apprenticeship and it seems likely that he never finished it, as sometime during the 1870s he started working in the shoe making industry for which Northampton was then an important centre.

At the time of the 1881 census, Edmund was working as a clicker; someone who cut out the leather that formed the upper part of a shoe or boot. Being a clicker was one of the more skilled jobs in the shoe trade and it is likely that Edmund served some time as an apprentice before becoming one. Such apprenticeships were usually seven years, which suggests that he did not stay long in his dental apprenticeship. At the time of his death, had been working for about nine or ten months as assistant clicker for a firm belonging to a Mr H. Randall.

Tragically, one Saturday in June 1882, after a morning's work at Mr Randall's factory, he went home very depressed and in the early evening, shot himself through the heart with a pistol he had acquired.

His mother giving evidence at his inquest is reported to have said, "He had always been very despondent and exciteable [sic], and she had thought his mind was giving way. She had never known any members of the family show any signs of insanity, and had never heard him threaten to commit suicide. A few months ago he told witness she never need be alarmed, as he would never do such a thing. She did not know that he had a pistol, and he was not in the habit of using one. He was rather eccentric in his habits. He did not drink." At the same inquest, his brother Eli, who found Edmund dead after breaking down his bedroom door, is reported to have said, "He had never seen the deceased with a pistol or any fire-arms in his life. He had not seen the deceased since Whitsuntide, when he had tea with witness, and afterwards went for a walk. He had heard that some years ago he came home wet, as if he had been the river." The jury gave a verdict of "Suicide whilst temporarily insane".

* The book carries the signature of William Kingston, Abington House School's headmaster, in its flyleaf. 45,46,47
8 M iv. Oliver Cromwell Green was born in 1853 in High Street, Towcester and died in 1853 in High Street, Towcester.

9 F v. Emma Amelia Kate Green was born on 24 Oct 1857 in 17 Princess Street, Northampton 42 and died on 18 Jan 1922 in Northampton, Northamptonshire 48 aged 64.

Nothing has been passed down or, indeed, subsequently discovered about Kate's life. Apart from the 1881 census, which mentions that her occupation was "a domestic servant", none of the 19th-century censuses report anything except that she lived at home and the 1881 entry may simply refer to her role at home rather than any external employment. Indeed, after Edmund's death, it was she that kept her mother company and, latterly, looked after her.

After her mother died in 1901, Kate moved out of 17 Princess Street, probably on account of it being too large a house for her, and settled in a slightly smaller property further out of town. Her own death 20 years later seems to have passed largely unnoticed and she did not leave a Will. How she managed financially during those years is a mystery.

Third Generation
---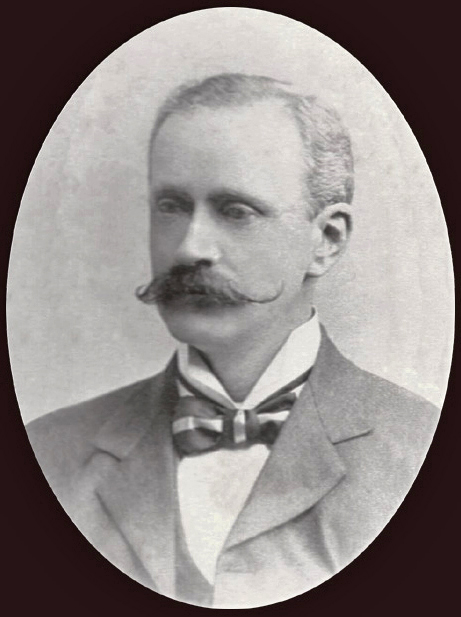 6. Eli Thomas Elkins Green was born on 24 Jun 1851 in High Street, Towcester,39 died on 21 Apr 1906 in 3 Grange Terrace, Sunderland, Co. Durham 40 aged 54, and was buried in Bishopwearmouth Cemetery, Chester Road, Sunderland.

Dick Green's account of his father's life says that Eli went to a private preparatory school in Northampton run by the Revd. Charles West and then on to a school run by a Mr Kingston who was not, incidentally, a clergyman as is suggested in Dick's account. William Kingston was the headmaster of Abington House, a private school situated in Abington Street not far from where the Greens lived that took dayboys and boarders. Eli left Abington House at the end of the summer term in 1869 having successfully passed the Oxford Local Examination and obtained an Associate of Art and then started an apprenticeship with a prominent Northampton surgeon dentist, Henry Heygate Goddard*, who practised in Waterloo, a street about 15 minutes walk, south-east of Princess Street.
Dental apprenticeships in those days were usually for a period of four years or seven years. Looking at the dates in Eli's career path, it seems likely he was apprenticed for only four years before moving on to London to train and work at the National Dental Hospital where, in later years, he said he had been an Assistant House Surgeon and Demonstrator. His son's account says that he studied at University College Hospital (UCH) and as the National Dental Hospital was close by and associated with UCH (it later became part of it) that could have been the case but UCH has no record of Eli being there.
A bit of a mystery surrounds the question of what Eli did immediately after leaving the National Dental Hospital** and also where he was working in August 1877 when his first child, William, was born in Gosport. According to the details on their marriage certificate, Eli was resident in Northampton when he and Alice were married in February 1877 at Ryde. One might have expected him to have been living in the Gosport area at that time as that would explain how he first got to know her but that could equally well have come about through him visiting the Isle of Wight. Additionally, one would have expected them to have been living together so soon after their marriage but it is possible that Alice went to stay with friends at Gosport without him (it was she that registered William's birth) during the last month or two of her pregnancy to avoid embarrassing questions in Northampton about William's early arrival.
Whatever the case may be, we do know that Eli practiced later in Oxford, probably as someone's assistant, because from 1878 onwards, dentists had to register (see later) each year and he gave an address in St. Aldate's street when he did so in October that year. In c. January 1880, he returned to Northampton for a period of about three years where he attempted to establish a practice on his own. His son Dick and his daughter Norah were born during this time. Things cannot have gone too well in Northampton as, in the spring of 1883, he took up an appointment in Sheffield for about 3½ years before moving on to be Acting Surgeon Dentist at the Worcester General Infirmary. Unlike his time in Northampton, there are no newspaper advertisements for his services during the years he was in Sheffield and Worcester, so it is unlikely that he practised independently in those cities.
It is said that Eli's health suffered in Worcester, supposedly on account of the damp conditions caused by the city's low-lying position and the River Severn, and it was recommended that he move to a place with a more bracing climate. As a result, when a position came up in Sunderland, he applied for it and in the summer of 1889, the family moved up there. The position that Eli took in Sunderland was an interesting one. A German dental surgeon by the name of Carl Stilcke had built up a good practice in the centre of Sunderland but he died suddenly in April 1889. His wife Adolphina was determined to keep the practice going, no doubt, on account of the income it earned, so she employed Eli on some contractual basis to do that. Adolphina died in May 1894 and it seems her death was the catalyst that spurred Eli to set up on his own at 3 Grange Terrace. By then, his dental skills would have been quite well known in Sunderland and, doubtless, many patients from the Stilcke practice stayed with him.
3 Grange Terrace had been on the market for some months before Eli bought it, indeed, it continued to appear in "for sale" advertisements even after he was advertising his move to it; perhaps, it took some time to sort out the legal matters. Possibly because of this and, perhaps, the need for some alterations, the family does not seem to have occupied the house until 1895. Instead, they remained in nearby Tunstall Terrace where they had removed to after first living in Alice Street.
Eli lived and practiced as a surgeon dentist in Grange Terrace until he died rather suddenly in 1906 and his son Dick then took over the practice and continued with it until 1955.
Eli's son Dick writes of his father,
"He was a good man, honest, kind and gentle… He had that rare kind of face which makes for instant and sure trust. He was the best of husbands and fathers."
The first of these are essential traits for success in any profession and looking at Eli's career it is slightly surprising that, despite possessing them, it took him so long to establish himself successfully.
Perhaps, part of the problem was that, according to his son, Eli had not inherited his father's sociable, outward-going nature but was rather a loner, preferring his own and his family's company to that of others. The other part may have been that, more or less at the beginning of his career, the Dental Act of July 1878 came into effect, requiring registration and, for those that had not practiced before that date, a formal dental qualification in the form of an LDS***. Only registered practitioners could call themselves a surgeon dentist or dentist. Eli was able to register but he had no formal qualifications, no letters after his name and so, though he called himself a surgeon dentist and, indeed, had all the experience of one, it may be that potential patients favoured those who boasted an LDS. Of course, lack of money in his early years probably made things more difficult too.
In the end, Eli was financially quite successful in Sunderland. When he died his estate, which included the freehold of No. 3, was valued at c. £8000. He left it all to his wife Alice, so Dick became her tenant and would have paid her a rent for use of the surgery and dental workshop whilst she lived at 3 Grange Terrace and later, of course, for the whole house when he took it over as his Sunderland residence after she moved out in c. 1916.

The Sunderland Daily Echo and Shipping Gazette carried this report of Eli's death:
DEATH OF MR ELKINS-GREEN




We regret to announce the death of Mr Eli Thomas Elkins-Green, dental surgeon, which took place at half-past nine on Saturday night at his residence, 3, Grange Terrace.

Mr Elkins-Green was taken ill on Easter Monday [April 16th]. The symptoms did not appear dangerous, and the family were quite unprepared for the end. An active and vigorous out-door life during his earlier years and a studious life during more recent years had, however, left Mr Elkins-Green's heart affected. The deceased gentleman was in his fifty-fifth year and came to Sunderland 16 years ago. He was the son of Mr Joseph Coghlan Green, surgeon, of Northampton, and a direct descendant of an old English family, the Greens of Green's Norton.

He was a well-known member of the Wearside Golf Club. Although a staunch Conservative, he did not take any active part in politics or municipal affairs. When a young man cricket was his favourite pastime, and he was a prominent member of the Northamptonshire Cricket Club.**** He was a man of retiring nature, and was known to his friends as kindly and clever. The funeral will take place at the Bishopwearmouth Cemetery tomorrow.


Mr Elkins-Green leaves a widow and two sons and one daughter.
* For two or more decades, Henry Heygate Goddard was the most prominent surgeon dentist in Northampton. His father was a prosperous iron founder in the town and Henry trained in London to obtain his LDS. Both of Henry's parents came from Market Harborough in Leicestershire so any connection they might have had with the Heygates of West Haddon in Northamptonshire, who were connected by marriage to Eli's Elkins forebears, may have been rather distant. Dick reports that Eli's parents paid 100 guineas as a premium for his training with Goddard; if correct, that was about double the going rate.
** It is said that the National Dental Hospital closed briefly in 1876 to amalgamate with the Metropolitan School of Dental Science and re-emerge, in 1877, as the National Dental Hospital and College. It may be that Eli left the Hospital as a result of that closure.
*** LDS (Licence in Dental Surgery) is the oldest continuously existing dental qualification in the United Kingdom. Begun in 1860, under a charter by Queen Victoria in the 1858 Medical Act, it granted the Royal College of Surgeons the power to institute and hold examinations for the purpose of testing the fitness of persons to practise as dentists and to grant certificates of such fitness. It became a compulsory qualification for new entrants to the profession seeking registration after July 1878.
**** No mention has been found in Northamptonshire newspapers of Eli ever playing cricket for the County but he may well have been a member of the Northamptonshire Cricket Club. On the other hand, there are reports of him taking part in amateur theatrical productions when he was in Northampton in the early 1880s.
49
,50
,51
,52
,53
,54
,55
,56
,57
,58
,59
,60
,61
,62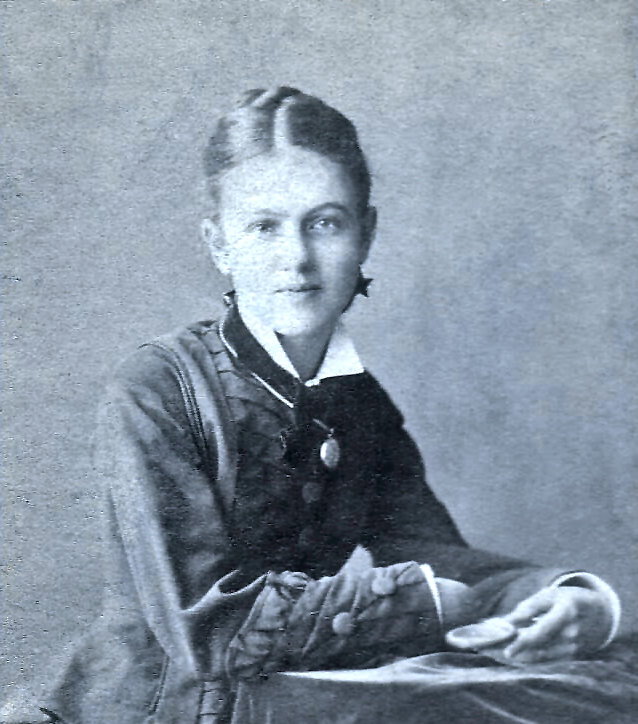 Eli married Alice Maud Rebecca James,63,64 daughter of John James and Rebecca Hunt, on 6 Feb 1877 in Chapel of St Thomas, Ryde, IOW.41 Alice was born on 6 May 1855 in Newchurch, IOW,63,64 was baptised on 3 Jun 1855 in St Peters, Haven Street, IOW,65 died on 25 Feb 1947 in St Mary's Hospital, Portsmouth 66 aged 91, and was buried on 22 Mar 1947 in Bishopwearmouth Cemetery, Chester Road, Sunderland.
Alice was the youngest of the children born to John and Rebecca. Her son Dick writes that she had 20 siblings and a newspaper report of her sister Lucia's death even puts the figure as high as 21. However, it is difficult to see, given Alice's year of birth and her position as the youngest child, how her mother could possibly have produced 21 children during her childbearing years unless there were several sets of twins that did not survive; an explanation, incidentally, that Dick offers. A more accurate figure probably comes from the Isle of Wight parish registers. They record only 14 baptisms in which John and Rebecca are named as the parents and Alice's brother William John James confirms that count in his family records.

Alice's father spent his life working in the building trade — historically, the James family had connections with building work and its associated trades. In the early years, he was a bricklayer or a stone mason and then a contractor, though what he contracted to do has not been discovered. In later years, he seems to have returned to stone masonry and was also employed as the sexton at his local church, St Peters, Haven Street. For some years after Alice's birth, her mother worked as a market-woman in nearby Ryde selling ducks, hens and chickens, etc.; in view of her many children, it was probably the first opportunity since her marriage that she had to work away from home.

Alice had four brothers. Of these, three worked for the Post Office and rose through the ranks to be Postmasters at various towns and cities in England, the youngest being appointed an OBE on his retirement. They set a trend that led to several of their children, nephews and nieces working for the Post Office in one capacity or another. Alice's other brother, her eldest, became the black sheep of the family on account of his and his wife's frequent appearances before the Ryde magistrates. Of the girls in the family, Alice was fortunate to marry someone in a profession; the others did not do so well.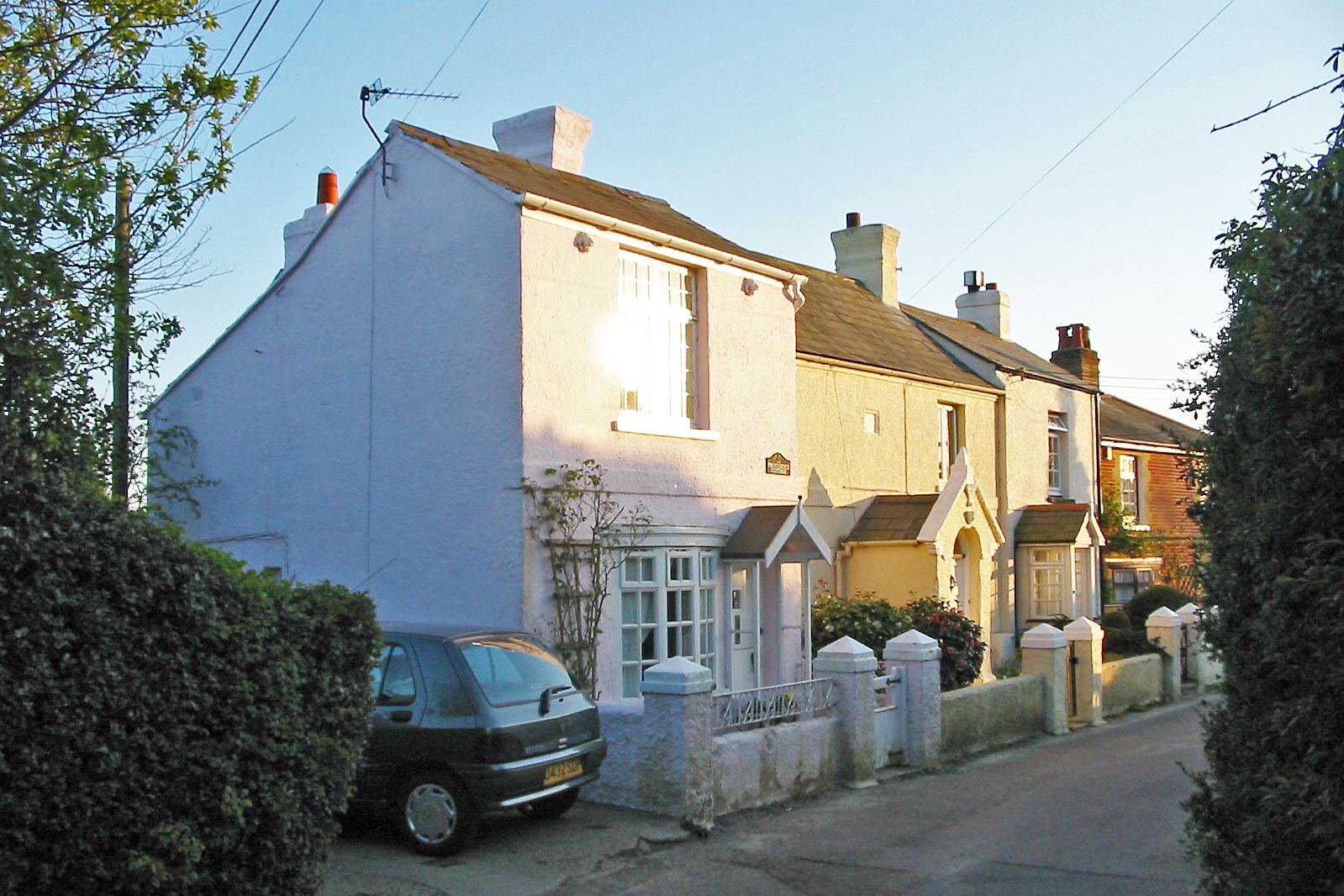 Alice grew up in Haven Street (later Havenstreet) where her family then lived in one of the three Providence Cottages near St. Peters Church. The Providence Cottages were terrace cottages, one of which was said to have been built by Alice's great grandfather, David James. As can be seen from the photograph, they are fairly modest in size, indeed, the 1901 census describes them as having only 4 rooms each, which is how they were when the writer visited them in April 2002 but by then two of the cottages had been joined together.

Nothing has been discovered about Alice's education or whether or not she had any employment prior to marrying Eli, certainly she did not admit to any at the time of her wedding though virtually all the James girls went in to domestic service on leaving school and also she was living away from home in Ryde before she got married.

Many years later, Dick wrote this of his mother not long after his father's death:
"My mother, Alice, has a dauntless spirit. I have the greatest admiration for her. She was a splendid wife and mother and had a feeling of sympathy and understanding with her neighbours so that they called upon her strength and kindness when they needed help. No tradesmen's errand boy ever left her door hungry or poorly clad. She was a terrific worker and always worked with her maids; she left nothing undone. I do not remember a single instance when Alice was afraid or showed nervousness. She was passionately warm hearted and most gentle but no terror could have turned her from her course. She loved my father with all the strength that belonged to her great spirit and she to he was the only woman in his life. He told me so.

As children we were very happy in our home. It has been remarked upon to me by old friends that it was noticeably so but naturally we accepted the goodness and sweet kindness of our parents as being quite usual."

In later years, relations between mother and son seem to have cooled perhaps on account of Alice's closeness to Dick's sister Norah who had become persona non grata as far as he was concerned after she walked out of her marriage with Alfred Tully and been divorced by him. Certainly, the writer does not remember his great-grandmother being spoken of very much.

When Alice died in 1947, she left 3 Grange Terrace to Norah, which meant that Dick became Norah's tenant until he retired in 1955 and gave up the house. This, and the fact that Norah was the sole beneficiary of his mother's Will, caused Dick much annoyance. 63,67,68,69,70,71,72,73
Children from this marriage were:
+ 10 M i. William Elkins-Green was born on 29 Aug 1877 in 15 Camden Street, Forton, Gosport, Hampshire,74 was baptised on 8 Sep 1878 in St Peters, Haven Street, IOW,75 died on 8 Mar 1909 in Alexandria, Egypt 76 aged 31, and was buried in British Cemetery, Alexandria, Egypt.77

+ 11 M ii. Richard James Green was born on 14 Jun 1880 in 17 Princess Street, Northampton,85 was baptised on 15 Aug 1880 in St Peters, Haven Street, IOW,86 and died on 13 Feb 1978 in Tirril Lodge, Tirril, Nr Penrith 87 aged 97.

+ 12 F iii. Alice Norah Green was born on 26 Jul 1883 in Northampton, Northamptonshire,90 was baptised on 17 Aug 1884 in St Peters, Haven Street, IOW,91 and died in Apr 1979 in Queen Mary's Hospital, Sidcup 92 aged 95.


Fourth Generation
---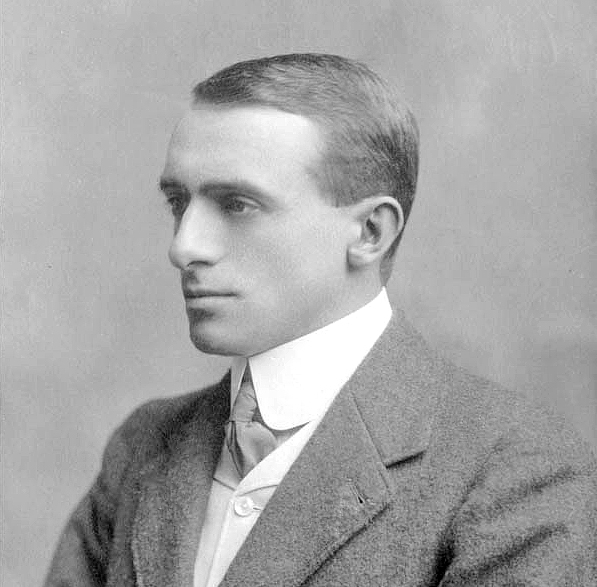 10. William Elkins-Green was born on 29 Aug 1877 in 15 Camden Street, Forton, Gosport, Hampshire,74 was baptised on 8 Sep 1878 in St Peters, Haven Street, IOW,75 died on 8 Mar 1909 in Alexandria, Egypt 76 aged 31, and was buried in British Cemetery, Alexandria, Egypt.77

Very little has been discovered about William's relatively short life. Strangely, his brother Dick, who writes that he was "the best of brothers", says very little about his life and, because Connie married again after his death, his grandchildren do not know very much about it either.
It is probable that he had a similar education to his brother Dick but did not achieve the necessary academic qualifications to study for an LDS. Instead, he seems to have served a dental apprenticeship with someone in Lichfield where he got to know the Haynes family and Connie in particular. It has not been discovered how he came to be in Lichfield; perhaps it was because his father knew a dentist there.
When his apprenticeship ended, one might have expected him to have returned to Sunderland and worked with his father (and later his brother) in the dental practice at 3 Grange Terrace. However, if that did happen, it was only until he married Connie because when his son Denis was born in February 1906, shortly before his father died, William described himself not as a dentist but as someone of "independent means". This suggests that Connie had brought some funds to their marriage. Interestingly enough, when he married, William's son Denis described his father's occupation as "Dentist". Terence, on the other hand, described it as "Dental Mechanic".
No clue has been uncovered as to how William occupied himself following his marriage but it may be that golf featured in his social round (his brother writes that he was a very sociable and well liked man), as he was a member of the Wearside Golf Club. Also, latterly, the effects of his illness may have prevented him doing very much. In this connection, his brother says of his health and death,
"When he was about twenty four he had pneumonia which probably left a patch which exposed him to tuberculosis. At the age of thirty-one he complained of his throat which proved to be tubercular. His heart was set upon the wish to camp near the Pyramids which was really not at all a good place, dust being bad for such cases. He got no further than Alexandria."
96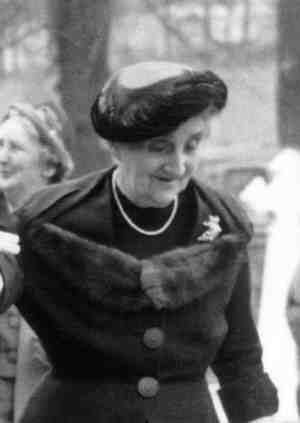 William married Constance May Haynes, daughter of George Haynes and Emma Meacham, on 15 Nov 1904 in Christ Church, Lichfield 78,79,80,81,82,83.,84 Connie was born on 25 Feb 1881 in Hednesford, Staffordshire 97,98 and died on 20 Mar 1964 in Codsall, Staffordshire 99,100 aged 83.
Connie was the younger of two surviving daughters born to George and Emma, her only brother Samuel having died when he was 16 years old.

Connie's grandfather, Samuel Haynes, was a gas engineer who, in 1843, was appointed manager of Lichfield Gas Works; later, he went on to be a director of the gas company. He always referred himself as a gas engineer but he must have had considerable entrepreneurial flair as well because in the late 1860s he was a founding shareholder and one of the original directors of the Lichfield Brewery. It is said that he had one of the largest shareholdings, if not the largest, in that business and as a consequence took a great interest in its success. (Connie's father was employed by that Brewery for many years as one of its travellers and, her uncle by marriage, Thomas Cox, also worked for it). In later years, Samuel became deeply involved in Lichfield's civic affairs and was, amongst other things, the City's Mayor on three occasions.

When Samuel died in 1904, Connie's father, George, who had by then retired from travelling for the Brewery, took over some of his father's appointments. He ended up being Chairman of the Lichfield Gas Company, a director of the Brewery as well as one of two other local companies. Like his father, as the years went on, George became a city councillor and was also elected Mayor on three occasions. He was still an alderman and a senior member of the Lichfield City Council at the time of his death in 1926.

As a result of Connie's grandfather and father's commercial and civic work, the Haynes family was widely known and respected in Lichfield as well as being rather prosperous.

Connie's granddaughter, Bonny Ward (née Elkins-Green), tells stories of her grandmother's extravagant lifestyle in later years, which is quite possibly why little remained of her share of the Haynes family fortune when she died in 1964.
It has not been discovered how long William spent in Litchfield learning dentistry, certainly he was there at the time of the 1901 Census and it is likely by that time he had met Connie. When Connie's elder sister Lizzie got married in January 1902, William and his parents were among the wedding guests, which suggests that William and Connie were either engaged or had "an understanding" at that stage. In the event, they waited nearly 3 years before being married, which may have had something to do with William's training and also to delays caused by bereavements in the Haynes family.
When William and Connie did eventually marry, the occasion was a good deal more muted than the wedding given for Connie's sister on account, as the newspaper report below suggests, of the death of Samuel Haynes in June followed by the sudden death of Connie's aunt, Sarah Cox (née Haynes) in October.
MARRIAGE OF MISS CONSTANCE MAY HAYNES

On Tuesday at Christ Church, Lichfield, by the Rev. C. T. Holmes, Mr William Elkins-Green son of Mr Edward (sic) Elkins-Green, of Sunderland, was united in the bonds of Holy Matrimony to Miss Constance May, youngest daughter of Mr George Haynes, of Cranmere, Lichfield. The bride, who was given away by her father, was attired in a charming gown of white chiffon and lace, and carried a choice bouquet of white flowers. The bridesmaids were Miss Reeves (cousin of the bride) and Miss Brookes (of London). Their costumes consisted of cream silk voile, trimmed pink chiffon and lace, and white picture hats. They also carried bouquets of pink carnations which, with the gold pendants they wore, were the gifts of the bridegroom. The best man was Mr R. Compton Holt, of Bradford. After the ceremony a wedding breakfast was held at Cranmere and later in the afternoon, the happy pair left for Scotland, where the honeymoon will be spent. The bride's travelling costume consisted of pale blue cloth and hat to match and she carried a muff of chinchilla and lace. The wedding presents were numerous and costly. Owing to recent bereavements in the bride's family, the wedding was very quietly celebrated.
William and Connie settled in Sunderland where, during the four or so years of their marriage, they lived in a couple of houses but Connie did not stay on there after William's death. Instead, she and her two boys went to Litchfield to live with her parents.
At some stage, possibly during 1911, Connie became involved with a local farmer called John Holland (1882-1958) by whom she had the first of their six children towards the end of that year. They were married some months later.
As a result of Connie's remarriage, her Elkins-Green sons, Denis and Terence, seem to have grown up without very much contact with their father's family and when their paternal grandmother died in 1947, their uncle, Dick Green, placed an advertisement in the
Lichfield Mercury
in an attempt to get in touch with them.
80
,99
,101
,102
,103
,104
Children from this marriage were:
+ 13 M i. Denis Haynes Elkins-Green was born on 24 Feb 1906 in 35 Azalea Terrace South, Sunderland 105,106 and died on 29 Dec 1978 in Birmingham, Warwickshire 107,108 aged 72.

+ 14 M ii. Terence Haynes Elkins-Green was born on 19 Nov 1907 in 17 Rowlandson Terrace, Sunderland, Co. Durham,111,112 was baptised in Christ Church, Bishopwearmouth, Co. Durham, and died in Feb 1988 in South Staffordshire 113 aged 80.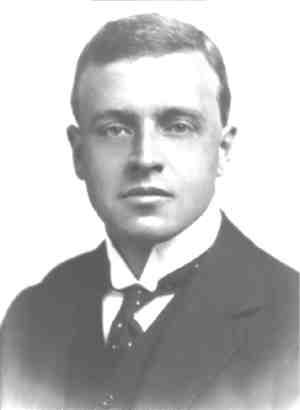 11. Richard James Green was born on 14 Jun 1880 in 17 Princess Street, Northampton,85 was baptised on 15 Aug 1880 in St Peters, Haven Street, IOW,86 and died on 13 Feb 1978 in Tirril Lodge, Tirril, Nr Penrith 87 aged 97.

Dick's early childhood was spent in Northampton, Sheffield and Barbourne, which was then a small village on the outskirts of Worcester. His education may have started in Sheffield but we do know that he went to a local school in Barbourne or Worcester during the family's time there.

When his father moved the family to Sunderland in 1889, Dick went to Lovat's boys' preparatory school at Scarborough and then, from 1893, he was sent to Argyle House School in Sunderland, an independent school that is still functioning in 2014. He left Argyle House in 1896 having passed his preliminary medical examinations. After that, he studied science at King's College, Newcastle, for three years while working as an apprentice in his father's dental practice and then in 1899, he went to Guy's Hospital in London to train as a dental surgeon. Before going to Guy's he and his first cousin, Newton James, who was also apprenticed to his father, had to pass the preliminary science exam in the first part of English Conjoint Diploma of the London Royal Colleges of Medicine, which was then the basic medical qualification. They both succeeded in doing so in the summer of 1899.

Whilst at Guy's, Dick played water polo for the hospital team that reached the semi-finals in the Inter-Hospital Cup matches one year; he was awarded a half blue for this in 1901. Also, whilst at Guy's he was appointed Student Demonstrator and an Assistant Dental House Surgeon. Eventually, in 1901, he qualified as a Licentiate of Dental Surgery, Royal College of Surgeons; he was the youngest of the entry from Guy's that year.

In 1901, the second Boer War was still being waged and Dick took an appointment as a Civil Dental Surgeon to the British South African Field Forces with whom he served in Cape Colony, Orange River Colony and Griqualand West spending most of his time (11 months) attached to No. 11 General Field Hospital at Kimberly. He came home when hostilities ceased in the summer of 1902 and was awarded The Queen's South Africa Medal. The QSA was a medal that was awarded to military personnel who served in the Boer War between 11 October 1899 and 31 May 1902 and also to civilians employed in an official capacity, as he was, and to war correspondents; it carried many different clasps representing the recipient's areas of service and battle engagements. Dick's medal carried these clasps "Cape Colony", "Orange Free State", "South Africa 1901" and "South Africa 1902".

Back in Sunderland once more, Dick worked in his father's dental practice, at 3 Grange Terrace, and practiced with him until the latter's death in 1906 and then continued with the practice on his own for nearly fifty years.

In July 1903, he joined the Palatine Lodge of the Freemasons in Sunderland hoping, perhaps, to develop his contacts in the town but being by nature a rather "unclubbable" person he did not enjoy the meetings and dinners and soon lapsed.

In 1904, he took a commission as 2nd Lieutenant in the 3rd (Sunderland) Volunteer Battalion, The Durham Light Infantry; he was gazetted on 5 July 1904. He did not remain very long with the Battalion as he resigned his commission in September 1905.

During WW I, he was attached as Hon. Dental Surgeon to the Royal Infirmary, Ashburne and Hamerton VAD Hospitals in Sunderland. There was no opportunity to serve with the field forces in a dental capacity as there were no Dental Corps in any of the Services at that time and dentistry was deemed an exempt occupation when conscription was introduced in 1916.

In 1917, Dick had a paper published in the Lancet. It drew on his experience in South Africa and concerned the care and reconstruction of mouths damaged by bullets or shrapnel; it was, no doubt, very apposite at the time.

After WW I, Dick continued to develop a fashionable dental practice in Sunderland that was used by many of the City's leading families; the writer's mother went to No. 3 for her dental treatment as a child as did many of her friends. Dick worked single-handed as was often the case in those days, employing a dental mechanic on the premises to make bridges, crowns, dentures, and so forth when needed; it was essentially a private practice (i.e. based on a fee for service) though Dick did do work under the National Health Service when it came into effect in 1948.

The writer remembers the spacious but rather old-fashioned surgery, which his grandfather used and which doubled as his office. Though it did not occur to him at the time, the dental equipment had probably changed little since the Edwardian era when No. 3 was first set up as a dental surgery and it came as quite a shock to discover that dentistry had moved on so much when, in 1956 as a national serviceman, he had his first treatment in someone else's surgery.

The success of Dick's practice was not, it must be said, solely on account of his ability as a dental surgeon; his good looks, charm and gentle "chair side" manner earned him considerable respect and a loyal following in Sunderland, particularly amongst his female patients who seemed to have had a tendency to take him into their confidence about all sorts of private matters.

In 1955, when Dick retired from practice at the age of 75, he bought a property on the edge of the Lake District at Tirril, not far from Lake Ullswater, called Tirril Lodge. Dick lived out the remainder of his life, nearly another twenty-two years,there and died, after a short respiratory illness, in February 1978, at the age of 97. He would have been disappointed not to have made a greater age as he often expressed the wish that he would live longer than his several long-lived maternal aunts (one lived to the age of 99). He did not live to know it but he survived two years longer than his sister Norah who died in April the following year; that would have pleased him enormously as they did not get on and she was never mentioned. 9,115,116,117,118,119,120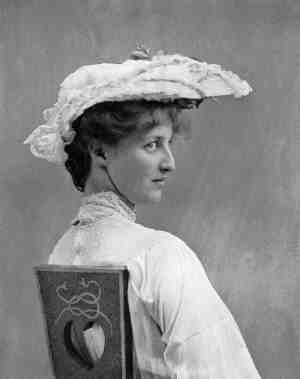 Dick married Madeline Vidal, daughter of Captain John Henry Vidal, R.N. and Julia Ursula Bancroft Espeut, on 26 Apr 1905 in Christ Church, Turnham Green, Middlesex 88.,89 Madge was born on 18 Dec 1880 in 2 Roker Terrace, Sunderland, Co. Durham,121just was baptised on 16 Jan 1881, and died on 16 Jul 1953 in 3 Grange Terrace, Sunderland, Co. Durham 122,123 aged 72.
Madge's father was a Royal Naval officer who, at the time of her birth, was commanding HMS Durham, a Royal Navy training ship stationed at Sunderland. Later, he commanded the Sunderland Coast Guard before retiring in November 1886 with the rank of Captain. Madge's early schooling took place in Sunderland at Claremont House School. Later, in January 1896, she went as a boarder to Queen Anne's School, Caversham, where she remained until the end of the spring term of 1899. There is a suggestion that Madge may have gone to some form of finishing school after leaving Queen Anne's but nothing has been found to confirm this.

Not much information about Madge's time at Queen Anne's has survived but it appears that she was a member of the School Cricket XI when it was started in 1898 (there is a comment that she showed good form as a batsman) and also played hockey. When she came to leave the Headmistress is reported to have said "...... the loss of Hilda Mason & Madeline Vidal who are leaving this term, will be especially felt by those concerned with gymnastic work; their ready and able assistance at all the classes has been of the greatest value."; a comment that highlighted Madge's considerable athletic ability.

In the period 1903 to 1915 (with some breaks), there are numerous press reports of Madge playing hockey for a Sunderland club known as Ashbrooke and for Durham Ladies in inter-county matches. There are also reports of her playing in tennis matches but, rather surprisingly, none of her playing lacrosse though a surviving photograph, dated 1907, shows her sprinting down the wing in an unidentified match. Queen Anne's had a reputation for being good at lacrosse and Madge is said to have shone at the game but perhaps there were few opportunities then for ladies to play it except at school.

Very shortly before her marriage to Dick, she and her parents moved from Sunderland to Gunnersbury in Middlesex but she was back in Sunderland again very soon, setting up house with Dick at Roker not far from where she had spent the past 24 years. Despite having been brought up in Sunderland, it seems she was always keen to escape from it. Indeed, while her parents lived in the London area, she regularly slipped away to stay with them (she was a much doted upon daughter) leaving Dick behind in Sunderland.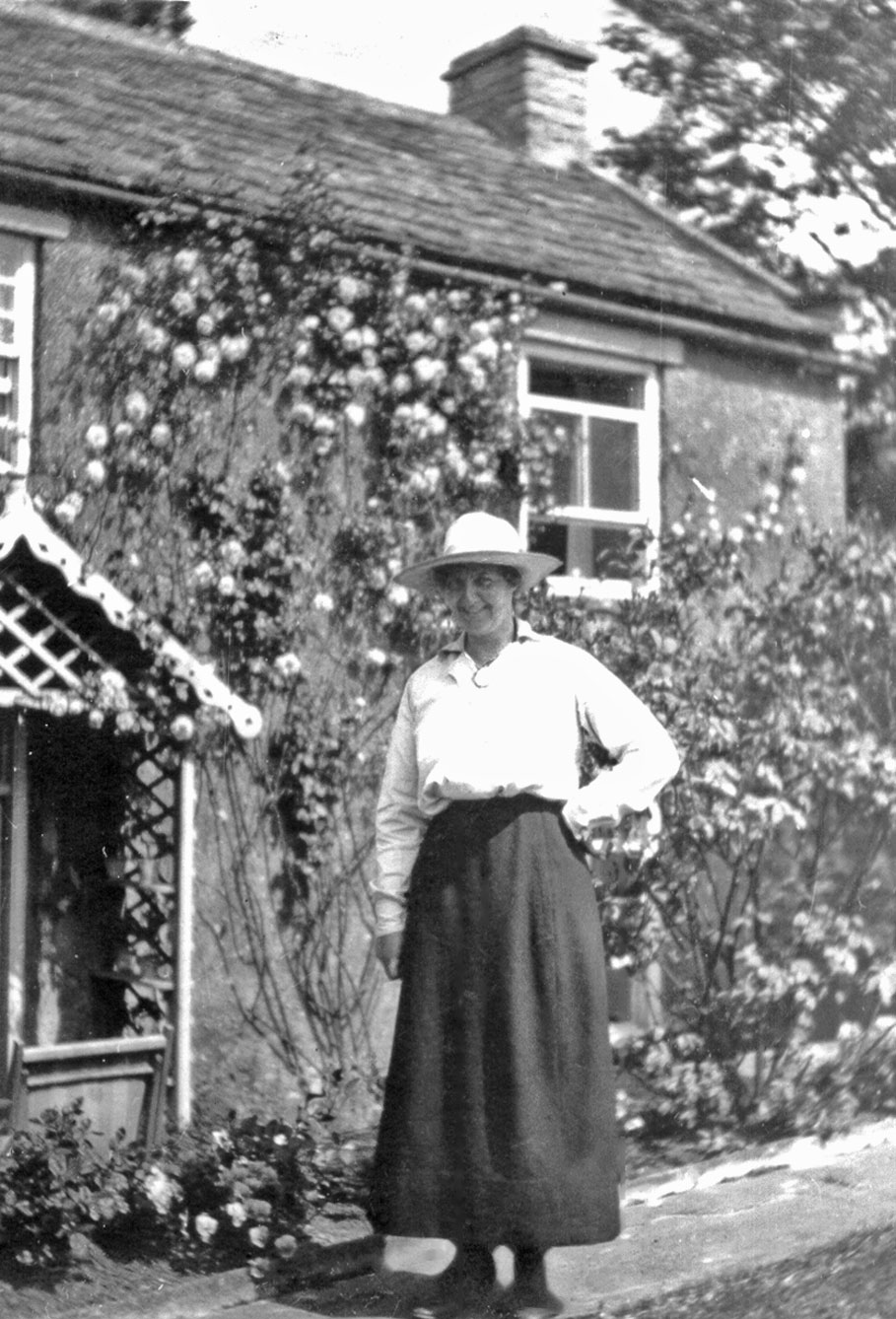 Her real escape came in 1915 when she and Dick found a country house at Carperby in Wensleydale, which became her base and great love for the next fourteen years or so. "The Firs", as the house at Carperby was called, provided an attractive place in which to bring up children and an enjoyable weekend retreat for Dick and the years that Madge spent at Carperby were perhaps the happiest for her in what seems to have been not a very happy marriage. She loved the village, her house and its garden and was well respected in the community, so it must have been a great sadness to her when the lease was eventually let go after Dick acquired Winshields farm in June 1929.

When Madge's two sons started farming Winshields in the summer of 1930, she went there to run the house for them and stayed until her eldest son, Dick, junior, married in June 1932 and his wife Phyllis took over that role. For a while, it was back to a familiar situation: Madge and her sons living at Winshields and Dick coming every weekend from Sunderland to be with them and, no doubt, to check up on how the farm was being run.

After her stint at Winshields, Madge went back to living in Sunderland and took to playing long sessions of auction bridge with her friends and to making regular visits to the theatre and cinema to escape her dull life at home with its the constant flow of patients. Quiet descended at the weekends when Dick often went to see how things were at Winshields leaving her with the weekend to herself — once Phyllis became mistress of Winshields, Madge tactfully restricted her visits to Christmas and Easter.

Sadly, towards the end of her life, Madge suffered from angina (something not so readily treatable in the late 1940s/early 50s) and, worse still, was diagnosed as having ovarian cancer that, despite heroic surgery in 1951, eventually led to her death. 125,126,127,128,129
A local newspaper gave this report of Dick's and Madge's wedding:-

CHISWICK

A Pretty Wedding at Turnham Green






A very pretty wedding was solemnised at Christ Church, Turnham Green, on Wednesday, when Miss Madeline Vidal, daughter of Captain Vidal R.N. of 1 Park Road, Sunderland, was wedded to Mr Richard James Green, of Sunderland. The ceremony was performed by the Reverend P J Donovan, vicar.

The bride looked charming in a beautiful dress of ivory chiffon glace silk, trimmed with old family Limerick lace, kindly lent by her aunt, Mrs Hildebrand Oakes. Her veil was of old Brussels lace, lent by Mrs Espeut, her aunt, and she carried a lovely bouquet of white roses, orange blossoms, gardenias, and stephanotis. The only jewels worn by the bride were a string of family pearls, pendant, and brooch, the gift of her mother. She was given away by her uncle, Mr Hildebrand Oakes, and the bridegroom was supported by Mr Jack Cameron. The only bridesmaid, Miss Dora Squance, was attired in a dainty dress of pale green Aeolienne silk, the bodice having a yoke and deep cuffs, soft green lace, with a deep waist band of moire ribbon to match the dress. Her skirt was trimmed with scalloped frills and ruches, and the hat was of pale green ruffled tulle, trimmed with white lilac and ribbon to match. She carried a bouquet of Allan Richardson roses, which with a handsome pearl and peridot brooch were the gifts of the bridegroom. Mrs Vidal wore a costume of dark blue Æolienne silk trimmed with guipure.

The presents, which were very handsome, numbered over 160 and included the following:- from the bride to the bridegroom, a portmanteau and leather hat box; from the bridegroom to the bride a complete hammered silver dressing table set.

After the ceremony a reception was held at Oakholm, Grosvenor-road, Gunnersbury, which was largely attended by relatives and old friends. During the afternoon the happy pair left for Dover, en route for Paris and Switzerland. The bride's travelling dress was of electric blue cloth, trimmed with cream lace and hand painted green velvet, with hat of Tuscan straw, trimmed with pink roses and blue ribbons to match the dress. She also wore sable furs. 124
+ 15 M i. Richard Vidal Green was born on 21 Feb 1906 in 9 Roker Park Road, Sunderland, Co. Durham 130 and died on 1 Jan 1988 in Smithy Cottage, Tirril, Penrith 131,132 aged 81.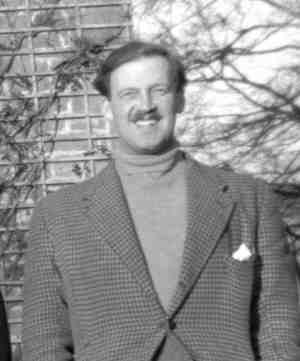 16 M ii. Hildebrand Vidal Green 135 was born on 5 Oct 1908 in 9 Roker Park Road, Sunderland, Co. Durham 136 and died on 5 Aug 1988 in Fell Cottage, East Haydon, Haydon Bridge, Northumberland 137,138 aged 79.

Hildy followed his brother Dick to the boys' preparatory school, Temple Grove, in the January of 1915. At Temple Grove, he does not seem to have shown much academic ability but did make his mark on the sports field both as an athlete and as a member of the school's 1st cricket, soccer and rugger XIs. Then, in September 1922, he joined his elder brother in Frank Stone's house at Radley College. Here, as at Temple Grove, he had considerable success as an athlete and was in various school teams, particularly the cricket XI (he got his 1st XI Cricket Cap in 1925 at the age of 16) but left with minimal academic qualifications at the end of the summer term in 1926.

It appears that Hildy thought he might go into the Army and, having failed to get the necessary school certificates while at Radley, he went to a crammer for a term or two to retake them but did not do enough work and failed to get the necessary results.

How Hildy occupied the next two years or so is now a bit of a mystery. He may have worked as a farm pupil like his brother or simply hung around at home in Carperby or elsewhere. If his Vidal cousin Peggy is to be believed, a lot of his time was spent in London. However, after his father acquired Winshields farm in Northumberland in September 1929, he went to work with the existing tenant there, a Mr Thompson, in November of that year, which suggests that he was not committed to anything else. He and his brother Dick then worked Winshields jointly for a couple of years or so after Mr Thompson was bought out in May 1930; Hildy leaving after Dick married in 1932 because Dick's wife Phyllis found the domestic arrangements with him living there intolerable.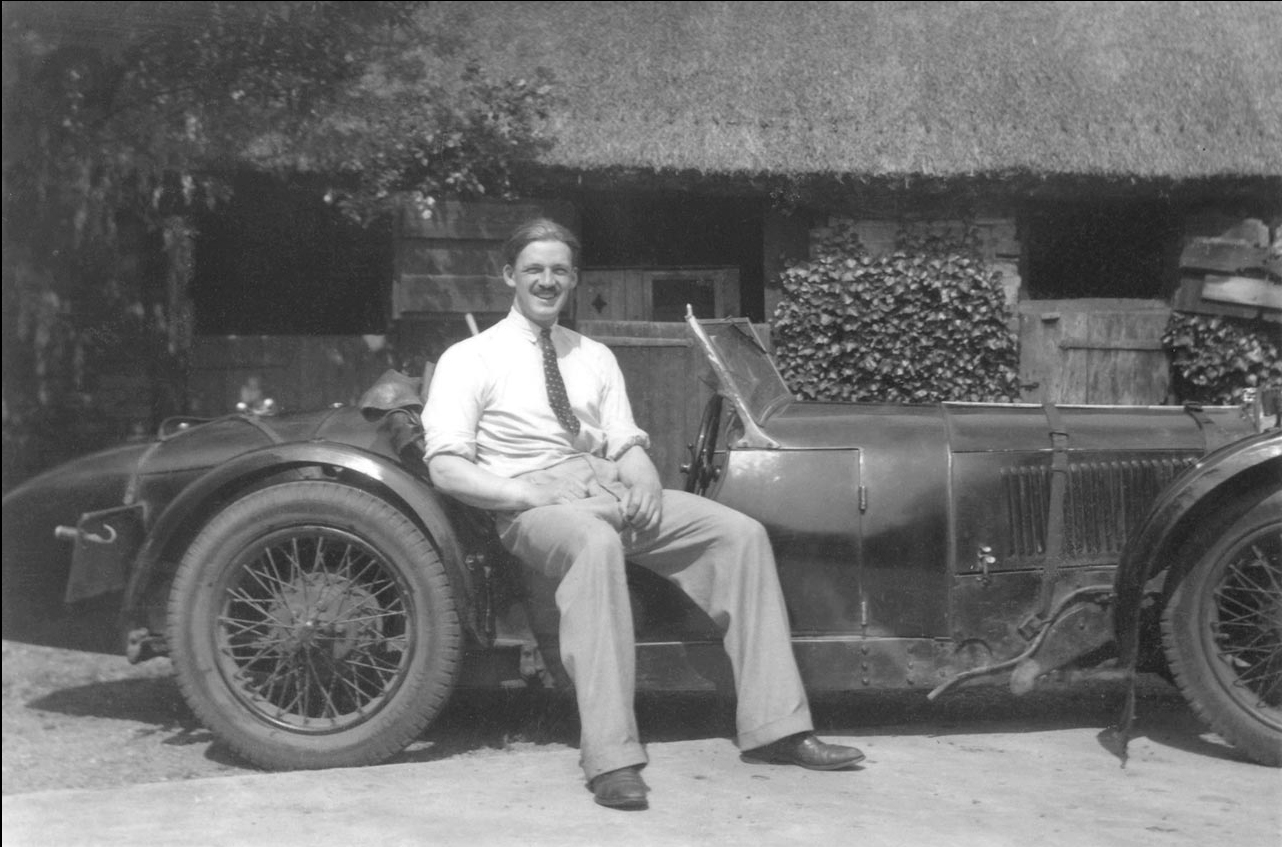 After that, Hildy appears to have done some work in land or estate agency until his father bought a mushroom farm in 1937 at Elstead in Surrey where Hildy was put in charge. Few details about this enterprise have survived because little was said about it on account of it having ended in disaster but do we know that Hildy was there at the time Elstead's electoral register was compiled in 1937. The story goes that the wooden buildings in which the mushrooms were grown were destroyed by fire one day (no date has been established) and were not insured, as Hildy had spent the insurance money, which he had been sent by his father, on other things. Fortunately, the cottage where Hildy lived was separate from the mushroom farm.

When WW II broke out in September 1939, Hildy volunteered to drive an ambulance for the London County Council, as he was too old to join up, being nearly 31 by then.

In April 1940, over-age men were allowed to enlist in the Royal Engineers and the Royal Army Service Corps (RASC) and Hildy immediately enlisted in the RASC. In November 1940, he was sent to an Officer Cadet Training Unit from which he is said to have passed out second in March 1941. According to his father's account, Hildy and the man who passed out first were sent, as an honour, to Gibraltar, which was presumably seen to be an attractive posting at the time.

Hildy remained on an emergency commission as a substantive 2nd Lieutenant from 1941 to 1946 when he was granted the honorary rank of Captain on relinquishing his emergency commission. He had, in fact, been made a temporary Captain in March 1942. During the rest of War, he served in North Africa (1943) and with the Allies during the advance through France in 1944. In 1945, he was on Port Detachment duties in Antwerp and then Hamburg before returning to England for demobilisation.

Back in England, he re-enlisted in the RASC on a short service commission as a Regular Army officer and, in July 1946, was given the rank of Lieutenant and later posted to Egypt. In Egypt, he served in Alexandria, Amiriya, Cairo, Tell-El-Kebir (near Ismailia), Suez and in Ismailia itself. Later, having transferred to Palestine, he was in Jerusalem, Gaza and Rafah in the bloody run-up to the end of the British mandate there. In November 1947, he was promoted to Captain. He eventually returned to England in August 1949 and, the following month, he was put in charge of one of the RASC's Command Supply Depots where he seems to have remained until he resigned his commission in March 1952.

After leaving the Army, Hildy based himself at 3 Grange Terrace in Sunderland until his father moved from the house in September 1955. He had always had a taste for fast cars as the photograph shows and the writer remembers being regaled as a young boy with stories of the cars Hildy had owned, the most notable of which being one of Mercedes-Benz's 1930s, supercharged roadsters; cars, incidentally, more notable for their acceleration than their ability to stop! For a while in the early 1950s, he owned an Allard sports car and the writer remembers him proudly claiming it achieved c.125 mph on, for those days, a rare stretch of dual carriageway north of Newcastle. At the time, that was considered an impressive speed.

Hildy's upbringing in North Yorkshire had given him a love of the countryside and its wildlife and, on leaving Sunderland, he opted for a rural existence in Northumberland. For most of the next 30 odd years, he lived a simple and, seemingly, rather lonely life in a small, remote cottage up on the moors near New Alston, Haydon Bridge, with only his dogs for company. Sadly, worries about his health and, perhaps what the future held, caused him to take his own life in August 1988. 139,140,141,142,143,144
Hildy married Evelyn Pamela Hine, daughter of Evelyn Vernon Hine and Esther Rawson Harris, on 22 Jan 1938 in Caxton Hall, London 145.,146 The marriage ended in divorce. Pamela was born on 28 Sep 1916 in Newnham Hall, Baldock.9,147,148
Not very much is known about Pamela. Her father was a scion of a prominent Hertfordshire family who had trained as a civil engineer. However, he spent most of his working life in the Darlington and Middlesbrough area and died there at the relatively young age of 53 in 1936. Pamela's mother was the only daughter of a King's Counsel who was at one time the Metropolitan Crown Prosecutor for New South Wales.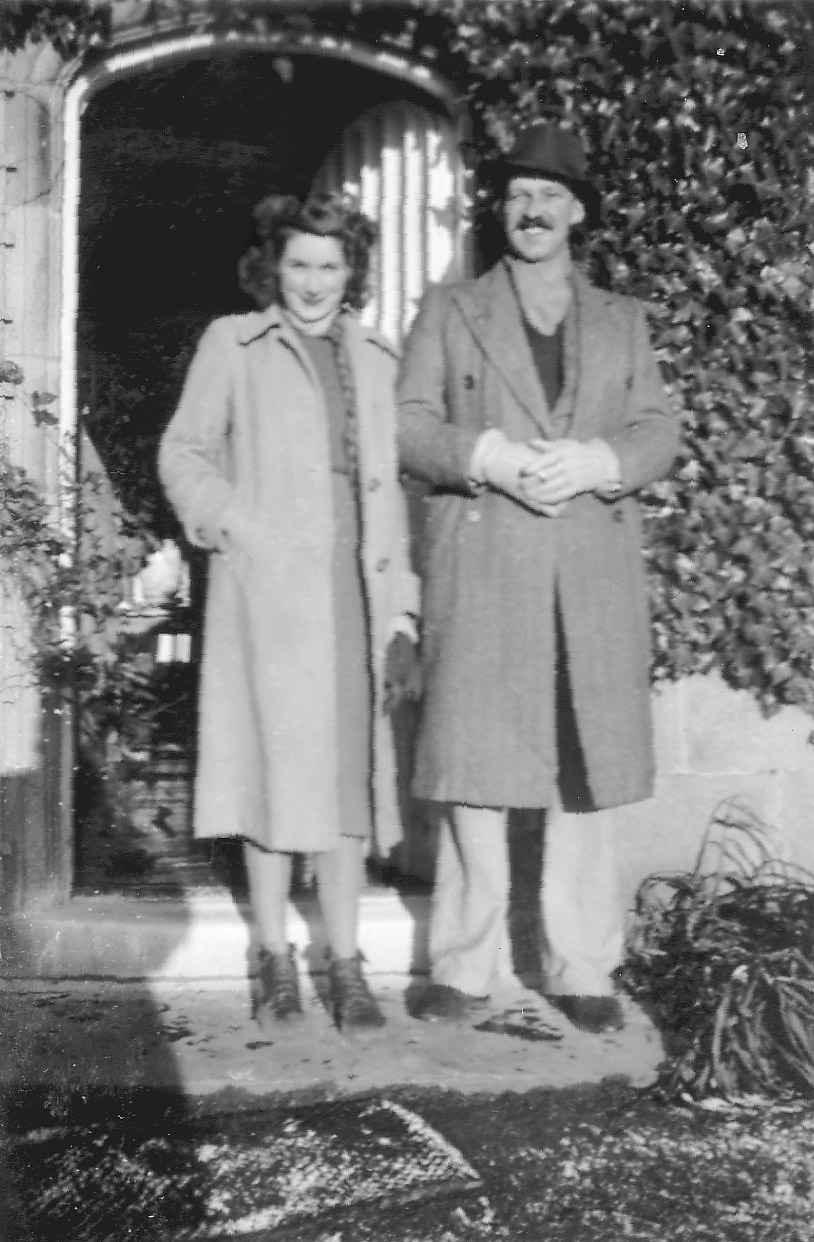 By all accounts Pamela and Hildy's marriage fell apart very quickly, amongst other things Pamela had been much misled about Hildy's financial circumstances and no doubt the commencement of WW II and Hildy's enlistment in May 1940 provided them with an opportunity to go their separate ways.

Pamela remarried in 1943 and bore her husband, William Ellis, three children.

Hildy never married again but he liked to project the image of someone who had many romantic liaisons. The writer remembers his mother being most amused at finding a large double bed installed in his bedroom at the remote cottage where he lived in Northumberland. 124
12. Alice Norah Green was born on 26 Jul 1883 in Northampton, Northamptonshire,90 was baptised on 17 Aug 1884 in St Peters, Haven Street, IOW,91 and died in Apr 1979 in Queen Mary's Hospital, Sidcup 92 aged 95. Another name for Norah was Alice Norah Elkins-Green.

For reasons that have been explained earlier Norah's brother Dick hardly mentions her in his account of the Green family. As a result, very little about her life is known to the writer.

It seems that she was educated, at least in her later schooling, at an independent girls' boarding school known as Bootham in York, which is still functioning today (2014), though now it takes both boys and girls.

Apart from this, no information has been discovered about her life except that at some stage in her later years, she reverted to calling herself Mrs Tully and when she died her death was registered under that name, though, as far as can be discovered, she never formalised the change from Stallybrass.
Norah married Alfred Tully, son of John Tully and Margaret Thompson, on 14 Feb 1905 in Christ Church, Bishopwearmouth, Co. Durham 93.,94 The marriage ended in divorce on 14 Oct 1910. Alfred was born in 1878 in Sunderland, Co. Durham 149 and died on 28 Dec 1968 in Sunderland, Co. Durham 150,151 aged 90.
Alfred was the youngest but one of a family of twelve children born to John and Margaret of which there were seven daughters. His father was a prosperous Sunderland ship owner and his three older brothers carried the family shipping business, Messrs John Tully and Sons, when he died in 1902 whilst Alfred became an electrical engineer.

Nothing further has been discovered about Alfred except that he seems to have married again in 1931 but he and his wife Sarah (née Denton) did not have any children.
Norah and Alfred's marriage did not last very long as it appears that she became infatuated with a young man called Leslie Stallybrass and eventually left Alfred to become his housekeeper (and later his wife) taking her two sons with her. The newspaper report below gives some of the circumstances surrounding her and Alfred's separation and subsequent divorce:

LOCAL DIVORCE CASE.
A DECREE NISI GRANTED.

In the Divorce Court yesterday a decree nisi with costs, was granted to Mr Alfred Tully, an electrical engineer, Ericville, East Boldon, who alleged misconduct by his wife with Leslie Stallykass [Stallybrass], whose position was not stated. The parties, it was said, were married in 1905 at Christ Church, Sunderland, and there were two children. They lived at Deneholme, Roker Park, Sunderland, and in 1908 made the acquaintance of the co-respondent, who became very friendly with them. In June 1909, the co-respondent took a poultry farm in the South of England, and the respondent was invited to go there on a visit. She did so, the co-respondent's mother being in the house. Upon her return, in consequence of communications which had been made him by the co-respondent's mother, the petitioner asked his wife whether she was in love with co-respondent. She denied it, but later told her husband she wanted to go as housekeeper to Mr Stallykass [Stallybrass]. He strongly objected but on August 4th she went. Shortly afterwards she wished return, and eventually the petitioner took her back. The husband and wife did not, however, get on very well together, and on March 14th the respondent left her husband again, saying that she had obtained a situation as housekeeper. She declined to say where. It was ascertained that she had gone to live with the co-respondent in Newcastle. His lordship granted the petitioner a decree nisi with costs.
152
Norah and Alfred's children were:
17 M i. John Tully was born on 4 Jan 1906 in Sunderland, Co. Durham 153 and died on 22 Mar 1997 in Bexleyheath, Kent 154,155 aged 91.

Nothing has been discovered about Jack except that in the last years of his life he was living with his brother at 22 Bowford Ave, Bexleyheath and it may well be that the two had lived together for many years as William had been a widower since 1975.
18 M ii. William Alexander Tully was born on 3 Jun 1909 in Cleadon, Co. Durham and died on 17 Apr 2008 in St Austell Community Hospital, Porthpean Road, St Austell, Cornwall aged 98.

According to his stepdaughter, Joan Radcliffe (née Hazell) who looked after him in his later years, William became an apprentice with the Hain's Steamship Company in 1923/1924 at the age of 14. It is, also, known that he received a Merchant Navy medal at the end of WW II and it must be supposed that he remained in the Merchant Service until he retired.

William married Charlotte Milne in 1943 in Newcastle upon Tyne, Northumberland.156 Charlotte was born on 5 Apr 1910 157,158 and died on 25 May 1975 in Dartford, Kent 159 aged 65.
Charlotte was the widow of a Merchant Navy Captain who lost his life when his ship was sunk by E-boats off the Norfolk coast in December 1940.
Norah next married Leslie Maine Stallybrass, son of William Swan Stallybrass and Margaret Julia Tucker, in 1911 in Scarborough, North Yorkshire.95 Leslie was born in 1888 in Cardiff, Glamorgan, Wales 160 and died in 1934 in Thornton Heath, Surrey 161 aged 46.
Leslie's father was a native of Wales where he was an asbestos merchant in Cardiff around the time of Leslie's birth. Sometime in the late 1890s or 1900, Leslie's father moved his business to Newcastle upon Tyne and Leslie was sent to a boys' preparatory school called The Mount in Northallerton. Where he went to school on leaving The Mount has not been discovered.

It seems, if reports of Norah's divorce proceedings are correct, that Leslie did a spell of poultry farming during 1909 and 1910 somewhere in the South and later came back to Newcastle where Norah and her two Tully children joined him. There is a report of him being a pig keeper at Gosforth at the time when, in view of his age, he should have been serving in the Forces during WW I. Presumably, for some reason or other, he had exemption from being called-up.

Four years before he died, there is a report in the London Gazette of Leslie having been in partnership with a Mr Kelsey in a printing business in central London. It seems that the partnership had been dissolved and the business was continuing with Leslie as the sole proprietor. This was probably the last business venture that Leslie had, as he died at quite a young age in 1934. It may be that the effects of the Depression in the early part of the 1930s accounts for why he left no Will. 162,163,164

Fifth Generation
---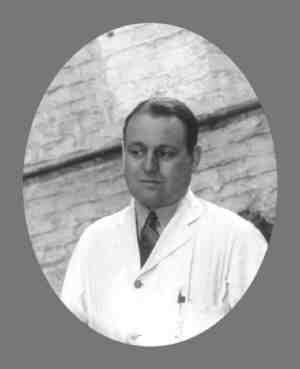 13. Denis Haynes Elkins-Green was born on 24 Feb 1906 in 35 Azalea Terrace South, Sunderland 105,106 and died on 29 Dec 1978 in Birmingham, Warwickshire 108,165 aged 72.

Denis was educated at King Edward VI School in Lichfield and probably left it at the end of the summer term in 1922 at the age of c. 16½. After school, Denis got a pupillage in the Lichfield Brewery (his grandfather George Haynes was probably still a director of the Brewery in those days) where he learnt enough about brewing to be appointed as second brewer at a brewery in Wateringbury, near Maidstone, in 1927.

During his years in Lichfield, Denis made quite a mark on and off the rugger pitch with the Lichfield Rugby Football Club and there are numerous reports in the local newspaper during that period about his activities with the Club.

Denis was to remain in brewing for the rest of his business career and after a spell in the West Midlands, he spent the last 20 years or so working for Harman's Uxbridge Brewery until it closed in 1964. By then, Denis was aged about 58 and he seems to have retired and gone back to live in Lichfield where he died in 1978.
42,166,167,168,169,170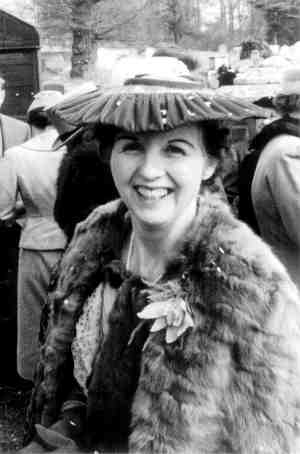 Denis married Rose Barlow Walters,171 daughter of Robert Walters and Sarah Alice Barlow, on 2 Jul 1932 in Coleshill Parish Church, Warwicks 109.,110 Rose was born on 20 Mar 1901 in Old Hall, Kingsbury, Warwickshire 171,172 and died on 9 Nov 1986 in Cambridge 171 aged 85.
Rose's father came from a Staffordshire farming family based around a hamlet called Blithbury. He farmed with his father there until sometime in the 1890s when he moved to Kingsbury in Warwickshire where Rose was born. Some years later, he took an appointment in Hertfordshire as a farm bailiff. He died in 1919 whilst farming near Baldock and it seems that his widow went back to Blithbury where, perhaps, one of Rose's brothers took on the Manor farm.

Rose spent her last year or so living with her daughter Bonny at Meldreth in Cambridgeshire.
Denis and Rose's had two children:
+ 19 F i. Pamela Rose Elkins-Green was born in 1934 in Dudley, Staffordshire 173 and died in Nov 2013 aged 79.

+ 20 F ii. Yvonne May Elkins-Green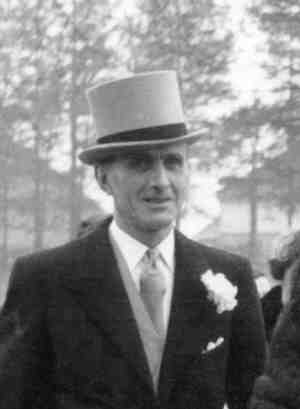 14. Terence Haynes Elkins-Green was born on 19 Nov 1907 in 17 Rowlandson Terrace, Sunderland, Co. Durham,111,112 was baptised in Christ Church, Bishopwearmouth, Co. Durham, and died in Feb 1988 in South Staffordshire 113 aged 80.

Terence may have gone to school at King Edward VI in Lichfield like his brother but there is nothing to confirm this. In fact, very little published information about his life has been discovered. However, it is said by his uncle, Dick Green, that he trained and practised as a surveyor; this may not be correct as at the time of his marriage to Florence he was a motor van salesman. 42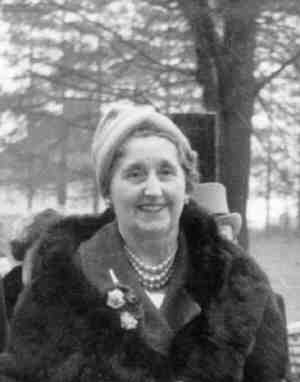 Terence married Florence Mary Jackson,176 daughter of George Henry Jackson and Clara Ball, in 1933 in Walsall, Staffordshire.114 Florence was born on 25 Apr 1906 in Pelsall, Staffordshire 176 and died in 1977 in South Staffordshire 177 aged 71.
Florence's father had been working in the leather trade as a currier for over 30 years by the time she married Terence. Both of her parents' families came from neighbouring villages in Staffordshire and though some of Florence's early childhood was spent in London, her parents must have gone back there at some point because that is where she and Terence were married.
The child from this marriage was:
+ 21 M i. Anthony George Haynes Elkins-Green was born in 1936 in Wolverhampton, Staffordshire.178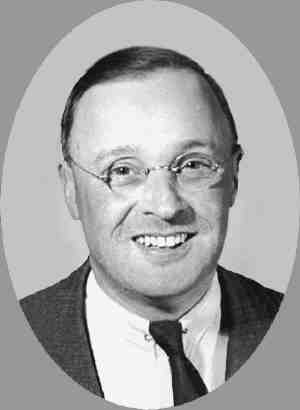 15. Richard Vidal Green was born on 21 Feb 1906 in 9 Roker Park Road, Sunderland, Co. Durham 130 and died on 1 Jan 1988 in Smithy Cottage, Tirril, Penrith 131,132 aged 81.

In January 1913, Dick was sent to a boys' preparatory school known as Temple Grove, which was situated at that time in Eastbourne. The School was chosen because it was where his uncle, John Vidal, had gone. Here he seems to have had an unremarkable time before moving on in the September of 1919 to Radley College where he entered the boys' boarding house run by the Rev. Francis Stone, another Vidal relative.

At Radley, Dick showed some talent for athletics and rowing but little enthusiasm for academic work. It is not known exactly when he left the College but it was probably at the end of the summer term in 1923. He was approaching 17½ years old.

After leaving Radley, Dick went to Canada as a farm pupil. He never took any credit for this move so it was probably his parent's idea. Canada was a country of considerable opportunity at that time particularly for those interested in farming, as the Canadian Government's homestead scheme gave cheap access to potential farmland. Conveniently, Dick's mother had a first cousin, Guy Stone (a Vidal relation), who fruit farmed about 20 acres at Beamsville, Ontario, and there were other Vidal cousins elsewhere in Canada, so Dick would have had some family connections to fall back on, if needed.

Three days before his 18th birthday in 1924, Dick sailed from England (probably from Liverpool) on the Canadian Pacific's S/S Montclare and arrived at St John's, New Brunswick, six days later and made his way west to the Stone's at Beamsville. He had £10 in his pocket, according to his immigration papers.

Whether or not Dick remained in Canada or North America for all of the next 2½ years is uncertain, as very little information has come down about where he was and or what he did during that time. Certainly, he spent a period of it working as a pupil on the Stone's fruit farm but that does not account for all his time as his father writes about him later joining threshing gangs. Moreover, there is a Canadian immigration record that shows him arriving at Québec in June 1926 on the S/S Montcalm from Liverpool, which suggests he went back to England at some stage though no record of his return voyage has been found. Interestingly enough, his stated destination in Canada that June was the Employment Exchange in Vancouver.

Dick finally came back to England that same year, returning to London in late September on the Cunard line's S/S Caronia, having sailed from New York. He always seemed to look back on his experiences in Canada with affection; his time there was, as things turned out, his only real adventure. Sadly, from posterity's point of view, the only thing he reminisced about in later years was his dalliances with local girls in Beamsville, which would have earned him the deep disapproval of Mrs Stone who, according to her great-granddaughter, is remembered as a formidable lady with strong views about such matters on account of her being the local vicar's daughter.

On his return from Canada, Dick got a position as a farm pupil somewhere in North Yorkshire. It is not known how long he spent as a pupil but he seems to have continued to work in North Yorkshire, in one farming role or another, until May 1930 when the sitting tenant vacated Winshields, the farm that his father had bought for him and Hildy.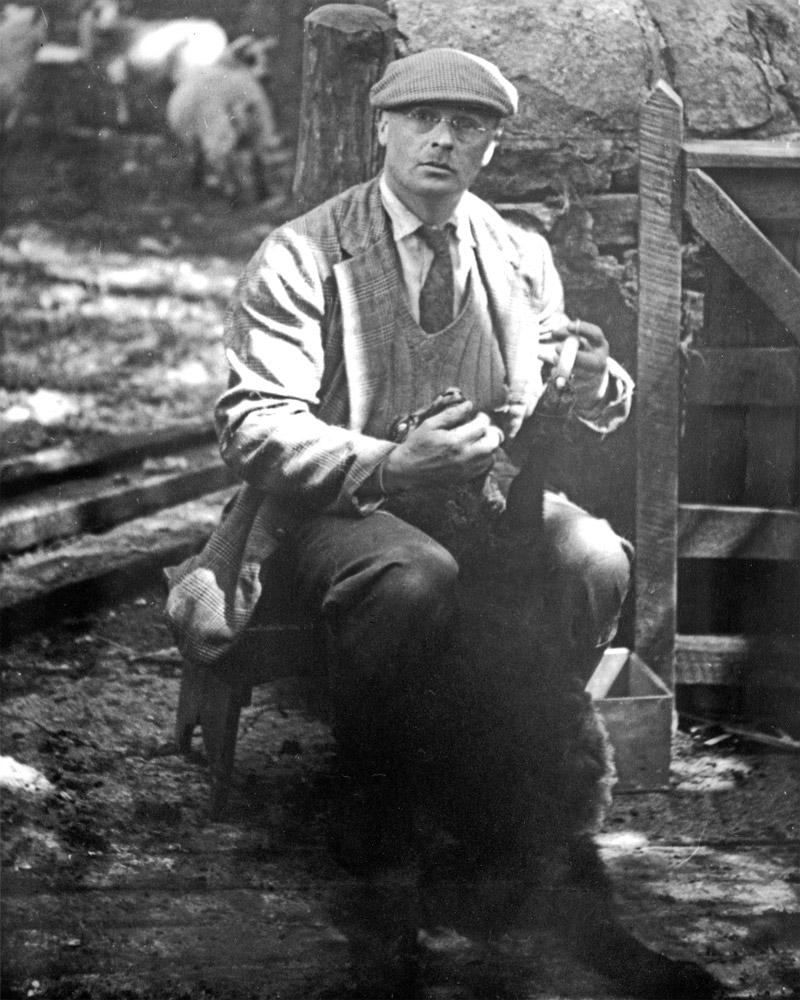 After Hildy left Winshields (see his story) , Dick farmed it on his own. Though he was very much a "hands-on" farmer and rarely took a holiday, he did find opportunities to enjoy a little shooting, both grouse and pheasant, and from time to time some fishing. Also, in later years he got involved locally, first as a parish councillor and later as a member of his rural district council (RDC).

Dick did not serve in the Forces during WW II; instead, he was a member of the Northumberland Special Constabulary for which he received a medal when the war ended. Amongst other things, this seems to have involved him acting as the local Air Raid Precaution Warden and checking that neighbouring farms and houses were properly "blacked out" at night. A more exciting assignment arose in 1944, when he was called out to find and recapture some Italian prisoners of war who had escaped from a local POW camp and went off armed with his 12-bore shotgun to search, without success as it turned out, his allotted area of Northumbrian countryside.

Dick stood for the Henshaw ward as a "Progressive" in the first post-war RDC elections in April 1946. In a 75% poll, Dick beat the Socialist contender by 205 votes to 139 and started a seven-year stint in local politics. As Henshaw was mainly a mining community, Dick did well to be elected there as the tide was running strongly for the Socialists after the war; he was successful because he was well-known to the male electors, having spent much time over the years in the local pubs, and stood, despite the "Progressive" label, as an independent (i.e. one without affiliations to the Conservative or Labour parties).

In 1949, Dick was voted Chairman of the Haltwhistle Rural District Council, ousting, to everyone's surprise, the previous Labour chairperson of some years standing by one vote. The latter, a Miss Margaret Fleming, was the leading light in the local Labour Party, having been at one time the local secretary and also being then the district's member of the County Council. Dick and Miss Fleming had many disagreements on council policy but Dick was good at chairing meetings and reconciling opposing factions and, as a result, he was re-elected Chairman each year until he stood down from the Council in June 1952. He never involved himself in local politics again.

Ironically, on becoming Chairman, Dick found himself an ex-officio member of the local Bench that two years earlier had fined him £6 for killing a pig without the necessary licence required by the post-war food regulations.

After Winshields was sold in 1955, he, Phyllis and Dick, senior, moved to Tirril Lodge near Penrith where he started deep litter, egg production in one of the large barns there, which he carried on for some years until egg prices made it uneconomic. Otherwise, he spent his time keeping the property's formal garden immaculate and growing vegetables and fruit in its sizeable, walled kitchen garden. By 1978 when his father died, Dick was finding the gardens too much to cope with on his own and he and Phyllis decided to move out of the house to a much smaller property, which Phyllis had acquired a year or two earlier in the centre of Tirril village. It was known as Smithy Cottage. It was here that Dick died quite suddenly on New Year's Day 1988. He was 81 years of age. 42,144,180,181,182,183,184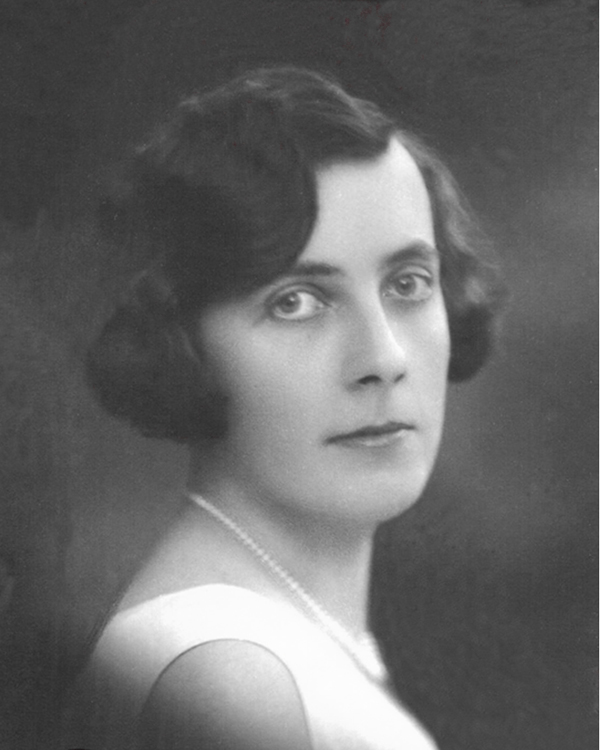 Dick married Phyllis Hildegarde Wancke,135 daughter of Elof Ulrik Wancke and Jessie Clark, on 4 Jun 1932 in Christ Church, Bishopwearmouth, Co. Durham 133.,134 Phyllis was born on 14 Nov 1908 in 5 Woodside, Sunderland, Co. Durham,185 was baptised on 15 Nov 1908 in Christ Church, Bishopwearmouth, Co. Durham,186 and died on 4 Jan 1994 in Penrith, Cumberland 135 aged 85.
Phyllis's father was a native of Karlshamn in southern Sweden who came to England in the early 1870s and settled in the northeast. Initially, he had a business importing Scandinavian timber for the coalmines in Durham and Northumberland but he later became a general timber merchant based in Sunderland where he was also the Swedish consul for many years. Rather late in life (he was 52 years old) he married Phyllis's mother whose grandfather had founded the celebrated Sunderland marine engine firm known as George Clark & Co.
Phyllis was the oldest of Elof and Jessie's children, being the first of their twin girls to be born, the other twin being Christine was always known as Chrissie. She also had a younger brother known as Alan.
Phyllis and Chrissie went to the Abbey School, a girls' boarding school at Malvern Wells. After taking their School Certificate (a forerunner of GCE "O" level exams) they were sent to seperate finishing schools abroad, it being thought that they would learn foreign languages better when they were on their own. Phyllis was sent to one in Lausanne run by a Madame de Giez. A 1932 advertisement for her establishment, which was known as Villa de Giez, says,
"A limited number of pupils received who desire to make a special study of Languages, Art and Music. Great attention is paid to all health and individual welfare, and every effort is made to ensure a happy family life. On wish, Domestic Science or Commercial Course..."
It is not known how long Phyllis spent at the Villa de Giez; the time girls spent there seems to have varied. For instance, the authoress Elizabeth Speller writing about her maternal grandmother's education there in the early part of WW I, speaks of a period of three years. It was probably a shorter time than that for Phyllis has she went on to a cookery school in Stockholm where she made some lifelong friends and learnt to cook a little, a skill that she did not have to use very much until the end of WW II when the cook at Winshields retired.
It seems likely that by the end of 1928, Phyllis's formal education had come to an end and that she was living with her parents at The Laurels in Sunderland. Not much information has survived as to how she filled her time during the next three years or so. There were social events in Sunderland, trips to Europe with her Aunt Nonie and, despite the lack of players in Sunderland, some lacrosse training and matches. At that time, Sunderland boasted an international lacrosse player called Mollie Coatsworth and there is a report of Phyllis playing in a Sunderland team with her against a Scottish County side who they beat 10 goals to 1. Eventually, there would have been the excitement of her courtship by Dick, which culminated, in the spring of 1932, in their engagement.
In the early 1930s, Dick was living in Northumberland and farming Winshields with his brother Hildy but the Green family would have been well known to her, as Dick Green, senior, had looked after the Wancke family's dental health for many years and 3 Grange Terrace was situated quite close to The Laurels in Thornhill Gardens.
Phyllis's time at Villa de Giez and her travels with her Aunt Nonie had imbued her with a love of music and art and a desire for foreign travel, interests that, sadly, were not shared by her husband. Unfortunately, Winshields' rural situation, motherhood and the restrictions on travel during WW II, did not allow her much scope to indulge any of these interests until late in the 1940s when she began taking her children abroad and to the newly created, annual Edinburgh Festival.
Otherwise, in her middle years she was a keen walker, particularly in the Lake District where she often did a day's walking with her cousin, Violet Spence (her Uncle George Clark's daughter) and, on one occasion, they went off to do the same in the Alps. She took a lot of pleasure in arranging flowers (Dick grew a special bed of gladioli for her each year) and enjoyed cooking but her community activities were mainly restricted to the local Women's Institute.
Sadly, in the latter part of 1982, Phyllis had a mini-stroke from which she recovered quite well but which left her left hand rather weak. She lost a lot of confidence after this and the event put an end to her driving and so, to a great extent, to her freedom of movement. It was about this time, also, that she was diagnosed as having Parkinson's disease, which despite treatment, got progressively more debilitating as the years went on. Happily, thanks to a dedicated member of the Cumbria Homecare Service who lived nearby, she was able to live at Smithy Cottage until the last few weeks of her life.
135
,188
,189
,190
Phyllis' and Dick's wedding was reported in a local newspaper:-


SUNDERLAND BRIDE
HONEYMOON TO BE SPENT IN PARIS
The wedding took place at Christ Church, Sunderland, on Saturday, of Miss Phyllis Hildegarde Wancke, twin daughter of Mr and Mrs E U Wancke of the The Laurels, Sunderland, and Mr Richard Vidal Green, son of Mr and Mrs R J Green of Grange Terrace, Sunderland and Winshields, Bardon Mill.
Given way by her father, the bride wore a dress of old Brussels lace over satin, with a veil lent by the mother of the bridegroom. Her flowers were pink roses.
She was attended by Miss Christine Wancke (twin sister), Miss [Flavia] Du Pre [Lance], of Heathfield, Sussex; Miss Barbara Hett, of Darlington; and Miss Emily Smith of Stockholm, who all wore apple-green lace dresses and green floral headdresses and carried bouquets of sweet peas.
Mr H V Green (brother of the bridegroom) was best man, and Mr Alan Wancke (brother of the bride), Mr Ralph Powell (cousin of the bride), and Dr Frank Hubbersty were ushers. After a reception at the home of the bride's parents, the bride and bridegroom left for a honeymoon in Paris.
187
+ 22 F i. Rosemary Margaret Green

+ 23 M ii. John Richard Ulrich Green

+ 24 M iii. Michael William Green

Sixth Generation
---
19. Pamela Rose Elkins-Green was born in 1934 in Dudley, Staffordshire 173 and died in 31 Mar 2013 aged 79.
Pam spent 30 years or so living in the parish of Framley at Park Farm and following her death, the Framley Church news sheet carried this report of her funeral, which gives some idea of her involvement with the local community over those years.
FRANKLEY CHURCH NEWS — St Leonard's - St Christopher's — May 2013
Pamela Rose Clarke.
A full church turned out on Thursday 18th April to bid a fond farewell to Pam after her death on the morning of Easter Day. Family members followed the hearse down from Park Farm in a very dignified way reminiscent of her husband Gordon's funeral and they were joined in church by others. These included, the local farming community, our church, WI and old friends from some of the many organisations to which she had belonged including the Saint Leonard's Lunch Club, drama group and Young Farmers. Pam was very knowledgeable about this area and was dedicated to the farming life. Her family members paid several beautiful tributes including readings from grandchildren. We send our love and prayer to Philip and Rosemary and the family.
Pamela married Gordon Eric Clarke, 192 son of Eric Charles Clarke and Gertrude May Riley, in Mar 1958 in Harefield Church, Uxbridge.174 Gordon was born on 5 Feb 1933 in Noah's Ark Farm, Uttoxeter, Staffs 99,193 and died on 7 Jul 1997 in Birmingham, Warwickshire 193 aged 64.
Gordon's parents may not be those shown as a positive confirmation has proved elusive.

Whatever the case may be, Gordon was brought up as the son of a farming family in either Staffordshire or Derbyshire (Noah's Ark Farm where he was born was on the border of both counties) and the following his marriage to Pamela he farmed for some years at Drayton Bassett before moving in the early 1970s to Park Farm in the parish of Framley where he remained until he died at the relatively young age of 64.
Children from this marriage were:
25 M i. Philip Gordon Clarke

Bonny married Graham Alan Ward,194 son of Richard Alan Ward and Daisy Graham. Graham was born on 6 Sep 1934 in Ilford Maternity Home, Ilford, Essex 99 and died on 8 Jan 2010 in Meldreth, Cambridgeshire 195 aged 75.

Children from this marriage were:
27 M i. Richard Haynes Ward

21. Anthony George Haynes Elkins-Green was born in 1936 in Wolverhampton, Staffordshire.178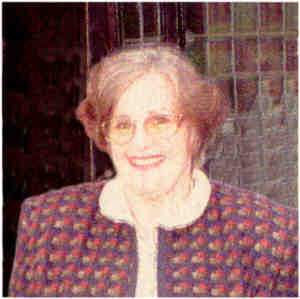 Anthony married Enid Marion Clack 196 in 1961 in Harefield Church, Uxbridge.179 The marriage ended in Divorce. Enid was born on 12 Sep 1935 in Brentford, Middlesex 197,198 and died on 3 Nov 1999 in Surrey 99,197 aged 64.

Children from this marriage were:
+ 29 M i. Timothy Haynes Elkins-Green was born on 17 May 1964,199 died on 13 May 1991 199 aged 26, and was buried on 22 May 1991.199

+ 30 M ii. Simon John Elkins-Green

+ 31 F iii. Joanne Kate Elkins-Green
Anthony next married Una J M Atkins.
22. Rosemary Margaret Green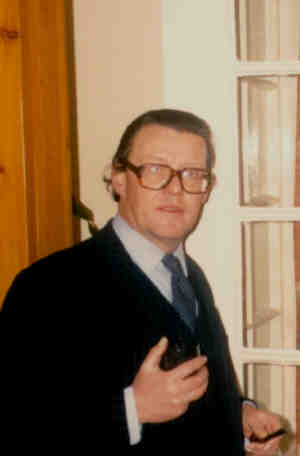 Rosemary married Jeremy Roland Crispin Marston,135 son of John Patrick Marston and Perdita à Beckett Eccles Williams. Jeremy was born on 25 Oct 1937 in Oxford, Oxfordshire and died on 26 Jun 1988 in Newcastle upon Tyne, Northumberland 135,200 aged 50.

Rosemary and Jeremy had four children:
+ 32 F i. Harriet Victoria Marston

33 M ii. Charles Roland Cyril Marston

34 M iii. Guy Richard Patrick Marston was born on 9 Jan 1971 and died on 13 Jan 1971.

+ 35 M iv. Edward Richard Patrick Marston
John married Linda Graham-Young, daughter of Col. Iain Alistair Graham Young, TD, JP and Grace Robertson Howie.

John and Linda had two daughters:
+ 36 F i. Sally Elizabeth Green

+ 37 F ii. Fiona Caroline Green
Michael married Diana Lesley Hicks, daughter of Richard Redman Hicks and Jane Newman.

Michael and Diana had two children:
+ 38 M i. James Richard Alexander Green

+ 39 F ii. Veronica Catherine Green



Seventh Generation
---
29. Timothy Haynes Elkins-Green was born on 17 May 1964,199 died on 13 May 1991 199 aged 26, and was buried on 22 May 1991.199


Timothy married Sarah Catherine Spires.199 daughter of Isaac George Spires and Alexandra Joan Howe. Sarah was born 5 Jul 1966 and died 20 Oct 2007 aged 41.


The child from this marriage was:

40 M i. Benjamin Haynes Elkins-Green

Simon married Laura Alison Hogsflesh, daughter of Leslie E G Hogsflesh and Jacqueline M Cooper.


Simon and Laura had three children:

41 F i. Alysha Rose Elkins-Green


42 M ii. Harry Leslie H Elkins-Green was born on 16 Mar 1995 in Haywards Heath, Sussex and died in Mar 1995 in Haywards Heath, Sussex.


42a F iii. Millie Dee Elkins-Green

Joanne married Adam Phillip Shankster, son of George J Sankster and Pamela W Bundell.


Joanne and Adam had two children:

43 F i. Olivia Cydney Shankster

43a M ii.

George Shankster

Harriet married Andrew Edmund Armstrong Selous, son of Commander Gerald Maxwell Braddon Selous, R.N., O.B.E. and Mary Miranda Casey.


35. Edward Richard Patrick Marston


Edward married Louisa Jacobina Gray, daughter of Edward Joseph Gray and Diana Jacobina Reid.


Sally married Timothy Douglas Symington, son of Amyas John Symington and Gillian Mary Darke.


Sally and Tim had four children:

46 F i. Anna Grace Symington


47 M ii. Matthew Douglas Symington


48 F iii. Lucy Rose Symington


49 F iv. Marina Caroline Symington


Fiona married Jon Messent, son of Brian Eugene Messent and Jean Black.


Fiona and Jon had two daughters:

50 F i. Sabina Marguerite Messent


51 F ii. Gabriella Kristina Messent


38. James Richard Alexander Green


James married Claire Elizabeth Powell, daughter of Anthony Michael Ardern Powell and Janet Clare Mather.


James and Claire had two sons:

52 M i. Alexander Richard James Green


53 M ii. Oscar Michael Robert Green

Veronica married Timothy Paul Stuart Jones, son of Geoffrey Maurice Jones and Rosemary Pauline Grove.


Veronica and Tim have three sons:

54 M i. Henry Rupert Edgar Jones

55 M ii. Felix Sebastian Edmund Jones


56 M iii. Rollo Magnus James Jones




Eighth Generation
---
29. Benjamin Haynes Elkins-Green

Ben married Amy Katharina Smith
Ben and Aymie have two daughters:

57 F i. Ariella Elkins-Green

58 F ii. Effie Catherine Ekins-Green